Steve Chaplin Photography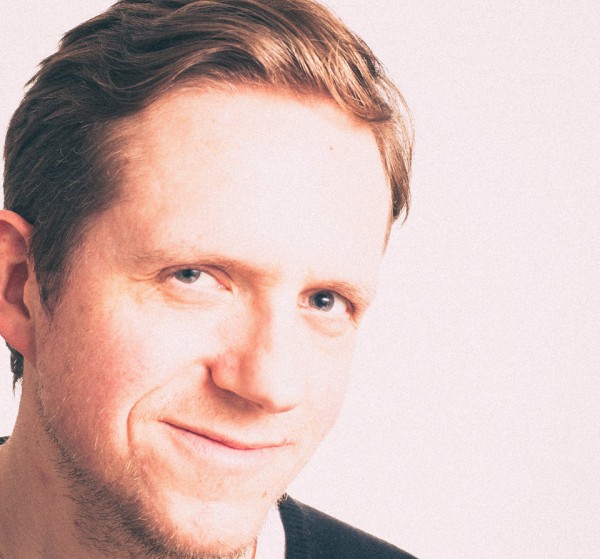 Southport, Merseyside
Send Message
What we're all about
I like re-telling stories, and my style of wedding photography is really suited to couples who want to have a fun and relaxed day, and not waste time posing for a camera. I blend into the background, chat to the odd guest and create lots of timeless documentary photographs for you to treasure forever.
Check out our photography

Full day of photography to document your wedding day

Lots of photographs

A great way to tell your wedding story
from start to finish

Payment Terms
Once your booking is made you can pay the outstanding balance as and when you please, the suggested amount for each transaction is £100.
Price: £1000.00
Deposit: £200.00
Final payment due: 4 Weeks Before Booking Date

Full day of photography to document your wedding day & a beautiful handcrafted wedding album.

The wedding album has 40 pages, and is 10in x 10in in size.

Payment Terms
Once your booking is made you can pay the outstanding balance as and when you please, the suggested amount for each transaction is £100.
Price: £1550.00
Deposit: £200.00
Final payment due: 4 Weeks Before Booking Date
Share The Love - £1950.00

Full day of photography to document your wedding day, a beautiful handcrafted wedding album, and two parent albums to share.

The wedding album has 40 pages, and is 10in x 10in in size.

The two parents albums are mini duplicates of your main album. They are also have 40 pages, and the size is 6in x 6in.

Payment Terms
Once your booking is made you can pay the outstanding balance as and when you please, the suggested amount for each transaction is £100.
Price: £1950.00
Deposit: £200.00
Final payment due: 4 Weeks Before Booking Date

Congratulations
Your booking request has been sent to your chosen supplier!
Once your booking is confirmed we will notify you via email and text, then all you need to do is pay your deposit amount.
Thank you for booking with

Sarah Walker
Steve did the photography at our recent charity event and captured the evening beautifully!! Lovely guy, great with guests, absolute pleasure to work with!
Feather Heather
Steve, was the photographer for my brother's wedding on Sat 6th August. He was fab, kind and a cracking laugh with my brother and his wife. X
Darren Mallard
Fantastic job from start to finish. Very pleasant to work with. We are very happy with our photos of the whole day, nothing was too much trouble for Steve. Thanks again
Joe Hill
Very pleased with my recent headshot I had taken by Steve needed by my employer, I don't usually like getting my picture taken but Steve made me feel at ease and very comfortable. The session took roughly about 15mins where we did a variaty of angles/ positions- Steve is definitely a perfectionist! All in all, super pleased with the end result and I would recomend Steve for photographic work be it for professional needs or personal.
Anthony McAndrew
My wife and I were fortunate enough to be able to book Steve to be our wedding photographer. Steve was very professional and helpful throughout the entire process. The photos taken and the album produced were fantastic, Steve really captured our day well. I would highly recommend Steve to any potential client.
Kate Parkinson
Steve did our wedding in Liverpool last weekend and we would highly recommend him. He was there to capture every moment and felt like one of the guests. The little pictures he printed while we were having the wedding breakfast were a lovely personal touch and when we received the final images we were so happy with them. They capture the day perfectly and we love them all
Christopher James Harvey
Better late than never!! I just want to thank Steve for capturing the most amazing day of my life. Steve was at our house from 8am and was with us for every moment until the end of the first dance. He has captured every possible emotion and expression there was and gave us a unique glimpse at the day from the perspective of others. Steve was patient and 100% accommodating in our requests and we couldn't be more happy with the results. We were presented with a lovely wooden box with several small shots during the service which we didn't expect and was a lovely touch. We have now received all our photos in high res and a lovely keepsake with two of our favorites and a key shaped usb. We spent months cycling through photographers to find the right combination and we struck gold with Steve. His compassion, dedication, effort and professionalism is second to none and we look forward to seeing him again in the future. Thanks so much Mr & Mrs Harvey
Claire Darwin
Just like to start by saying a big thankyou for being our photographer on our special day we dont like having our picture taken but you made it so easy for us both it was so relaxing we even forgot you were there an our wedding pictures are amazing received our wedding album today an i am so glad we chose you to share our special day the album is amazing we can't thank you enough xx
Kayleigh Goffett
Finding a photographer was one of the hardest parts of planning the wedding. I come across Steve's website and knew that he was the perfect photographer for the job. We opted for two photographers to document the day and capture shots from different angles. We can't thank you enough for the beautiful photos you captured. Thanks Steve
Bethan Beth
Steve photographed our Wedding at Ness Gardens in May, we chose Steve because we liked his natural style of photography. Steve was so professional and helpful during the lead up to the wedding and he captured the day perfectly. We are so happy with the images, the photo quality and the colours, and all beautifully presented. Thank you Steve for being part of our special day, we will really treasure our photos forever! Best wishes from Bethan and Henry
Sarah Durham
We were married in Formby Hall in June 2017, We met with many photographers whilst planning our wedding and hired Steve for two reasons, he was a lovely person and we loved his photographic style. We wanted to capture the day in a very natural documentary way and Steve did just that. He was lovely to work with and to be honest I forgot he was there half the time! We love our photos and would highly recommend him. Thank you Steve xx
Yvonne Frenzel
Steve was our wedding photographer on 20th May at Formby hall. My husband and I don't really like posing for photos so we wanted someone who would take natural shots throughout the day. Steve was lovely throughout and we enjoyed having him there. The pictures he took are fantastic and we are really pleased with the range of photos and every guest features in them. He caught some great moments especially of the kids and our reactions during the best mans speech! We would highly recommend him!
David Rodgerson
We had our wedding on the 1st July 2017. The first thing that made us book with with Steve was the offer which he had on at that time which was fantastic. I am not a posing person and Steve made me and my wife at ease on the day with his low profile approach to the wedding we hardly knew he was around. We met up prior to the wedding and also a phone call just before the wedding to go through everything on the day. We cant thank him enough.... over 500 pictures received and every single one of them is brilliant. We would highly recommend him to anyone!!
WHY DON'T YOU LIKE GROUP PHOTOS?
I like to focus my energy on unposed wedding photography, as personally I don't enjoy looking at group or formal photographs. If I am photographing wedding guests stood in a line I am not capturing real moments, and I am sure the guests are not enjoying the experience either. Unposed wedding photography provides the best way to document your wedding story at the same time as allowing everyone to celebrate and have fun.
WE'RE TOO BUSY TO MEET UP BEFORE OUR WEDDING DAY, WHAT CAN WE DO?
I understand that we all have busy lives and need to be flexible in our approach when planning your wedding. If you don't have time to travel and meet up, we can chat on the phone and use Skype to discuss your wedding and get to know each other a little.
WHAT DO WEDDING PHOTOGRAPHERS WEAR DURING THE WEDDING DAY?
My goal is to blend in with your wedding guests so I can take the best candid wedding photography. To help me look like a guest, I tend to wear a suit and see how well I can blend in with your family and friends.
HOW DO WE RECEIVE THE PHOTOS?
Your photographs will be made available for download from a private online gallery. You can order prints, share the images and provide access to your friends and family.
CAN WE ORDER A WEDDING ALBUM FROM YOU?
Yes you can. I have different options as part of my wedding photography packages, and we can also discuss tailoring the order to match personal preferences and budgets.
WILL YOU "PHOTOSHOP" THE IMAGES TO REMOVE OR ADD PEOPLE?
I don't amend images in photoshop to change what people look like. I will use various Adobe professional software to post-process the images before you receive them. As a documentary wedding photographer I don't believe in changing the reality and story of the image.
CAN YOU PROVIDE A SECOND PHOTOGRAPHER FOR OUR WEDDING?
Jenna (my fiancee) and I work together when a second photographer is requested by my clients. We work really well as a team and provide different points of view through the day. This is also a great option for the brides who would prefer a female to photograph them getting ready.
WILL WE RECEIVE BOTH BLACK & WHITE AND COLOUR PHOTOS?
When I post-process the images I will judge if the a colour or black & white finish makes the photo look it's best. I will try and create a good mixture of colour and black & white images for your USB stick and wedding album.
ARE YOU INSURED?
Yes, I am a insured professional photographer. Like anything in life, sometimes things go wrong. I try my best to make sure your wedding photography goes without a hitch, but it's always good to have the peace of mind that insurance is there when appropriate.
WHAT EQUIPMENT DO YOU USE?
I use professional grade equipment during your wedding day as I need the tools that I use to be strong and reliable. I have backup equipment too so if I did come across a technical issue I can keep capturing your wedding.
DO YOU TRAVEL?
Yes, I live near Liverpool and travel around the UK.
Please login to view this supplier's availability.
Back to results