Captured Hearts Photography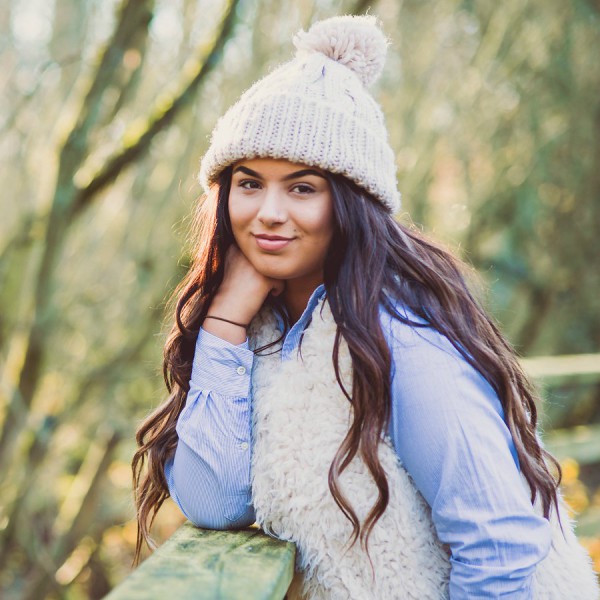 Durham, England
Send Message
What we're all about
Captured Hearts Photography is a professional freelance photography service owned by Emily. Emily's style is soft and natural, feminine and romantic.

Emily travels the country shooting weddings and portraits and specialises in on location photography.

Emily only shoots weddings with a 2nd photographer to ensure no part of your day is missed and only shoots weddings that are over 6 hours long.
Emily only shoots a limited number of weddings per year to ensure that you get the Best of her creativity and energy on your day.

Www.capturedheartsphotography.co.uk
All your hearts desires - £825.00
6 hours
2 photographers
All images edited
All images on private gallery
All images on USB
Print release agreement
5 x 12 x 8 professional prints

Payment Terms
Once your booking is made you can pay the outstanding balance as and when you please, the suggested amount for each transaction is £100.
Price: £825.00
Deposit: £300.00
4 Weeks Before Booking Date

Congratulations
Your booking request has been sent to your chosen supplier!
Once your booking is confirmed we will notify you via email and text, then all you need to do is pay your deposit amount.
Thank you for booking with

Helene Turner
Emily perfectly captured my beautiful daughter's wedding on 27 August. Her unique ability is to be able to see beyond the formal and normal, to produce a lasting memory of the perfect day. Our album of natural poses encapsulates everything good and beautiful of that fabulous day. My daughter looks the most beautiful she has ever looked, despite not really wanting to be 'on show'. If you're looking for a truly professional photographer who really listens to what you want, and helps you to capture the moment, then make sure you book Emily - before someone else does. Highly recommended
Natalie HappyFeet Thomas
Emily was the photographer at our wedding on 27th August 2016. She truely was the best we could have asked for! Not only did we get our wedding experience but also pre-wedding photo shoot which gave us the confidence to act natural in front of the camera and was a really fun experience. Emily is a really fun and bubbly person who really took the edge off the nerves on the day. Our day was absolutely amazing and the photographs Emily took really captured how absolutely beautiful the entire day was. I really wanted a photo booth which Emily provided, it really allowed everyone to let their hair down and have fun and from it everyone got a personalised keep sake of the fun they'd had on our wedding day! I recieved my online photographs whilst on honeymoon which were just stunning and really brought back parts of the day I missed through excitement. There's nothing she missed! I have just recieved my printed photographs, these came in a personalised keep sake box which is just beautiful. These little touches really are above and beyond but I will treasure this forever. I can not thank Emily enough for our amazing photographs and I 100% recommended her to anyone on their big day. Everything I wanted and everything I asked for I got! Incredible photographer, lovely lass!
Jayne Scott
Myself and my husband cannot thank Emily enough for all the stunning wedding photos she has created. Not only did she make us feel comfortable and easy to be around but she created some gorgeous memories of our special day. If anyone is looking for a photographer this is your woman!! Xxx
Rachael Stephenson
What can I say Emily is the most amazing photographer, so precise....she's is so down to earth and friendly yet really professional. I can't recommend her enough, she's a star
Please login to view this supplier's availability.
Back to results