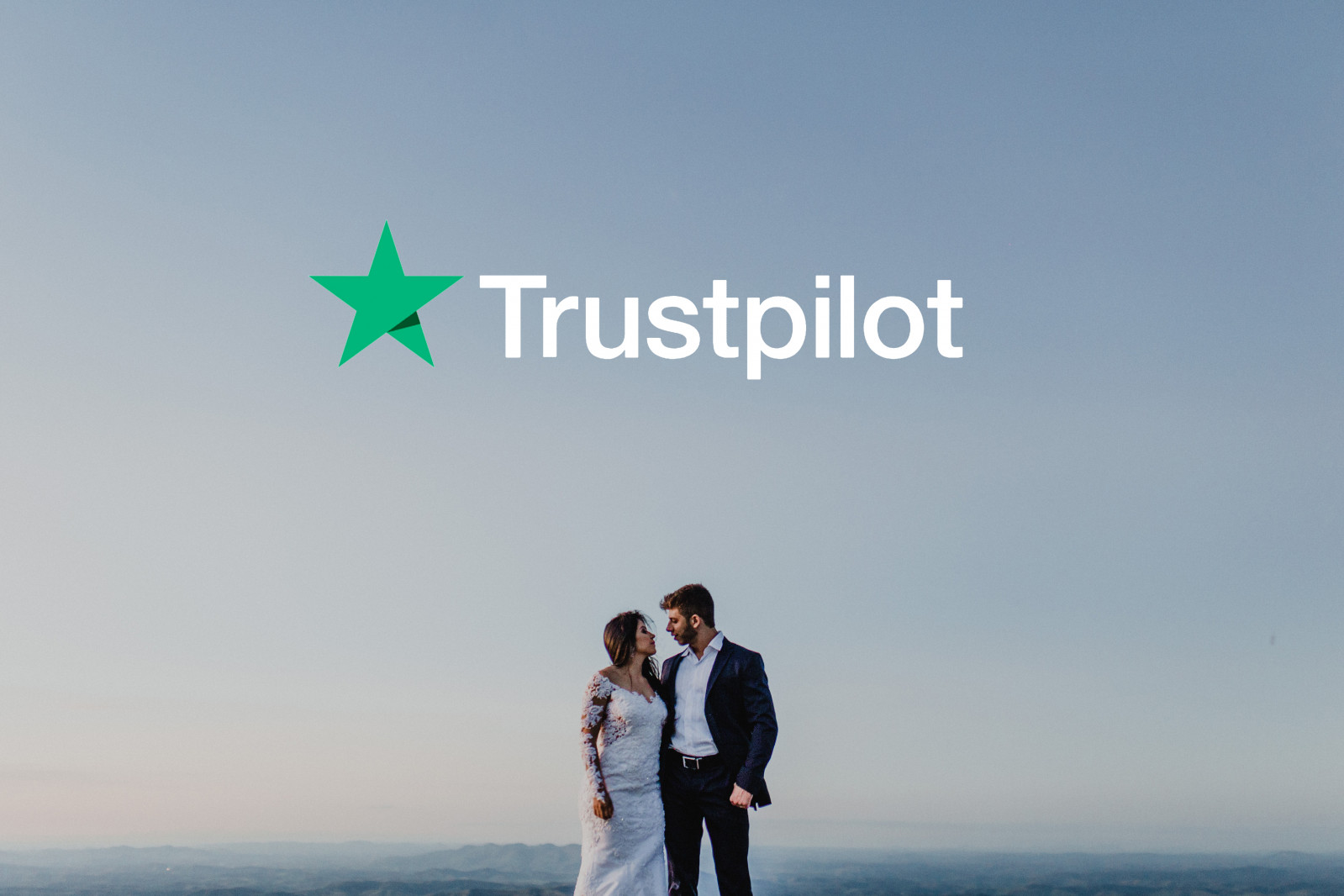 Trustpilot 5 Star Reviews - CaptureOurWedding.com
Article Published 11/11/2019
Trustpilot 5 Star Reviews
We have recently just opened a Trustpilot account for CaptureOurWedding.com and we have already started receiving amazing verified 5 star reviews from all our couples who have used the site to book their wedding photography and/or videography. Have a look at a small selection below!
………
"Easy and helpful experience using Capture Our Wedding! :)
Capture Our Wedding is an innovative and useful site to book your wedding photography and videography.It was easy to use and was really easy to get to know more about a supplier and their prices. The option to set up a profile was really handy as it helped us to capture our thoughts and focus a bit on what we wanted on our special day.We also really liked the ability to manage our payments in one place, as it felt more secure and organised than the ways we managed payments to our other wedding suppliers. The notifications via text also gave us that added comfort and level of organisation.Overall, 10 out of 10 for the site - it would be great if everything was this simple and organised!"
5 Stars by Samantha

"Great way to book all your wedding suppliers!Great website! Easy to use, which helped to reduce the stress that comes with booking /paying for a wedding videographer! Highly recommend!"
5 Stars by Fi

"Everything in one place! We used the Capture Our Wedding site to book our videography package for our wedding. It was super easy to use and everything you needed was located in one place. From being able to see exact prices to the pay with card function. It's great to have such a simple website to use when planning your wedding.... Highly recommend it!"
5 Stars by Ryan

"The site is brilliant and really easy to use.The site is brilliant and really easy to use. Can see see exact prices easily. See a suppliers availability clearly. Pay with card function. They provide Email/text notifications. Can see all information in once place."
5 Stars by Amy

"From enquiring, to payment, right through to having the services of videography and photography, the whole experience was easy, professional and simple to navigate.Howarthmiller and extremely professional and the best at what they do. This was complemented with the website captureourwedding. Would recommend to everyone"
5 Stars by Matthew

"Capture our wedding..Booked our wedding photography and videography through capture our wedding, I found it really easy to use and search for what I needed. I loved that everything was in one place with clear pricing to see and availability of the photographers which saved me lots of time rather than messaging every single one to ask. Would recommend highly to anyone looking for a photographer for their wedding."
5 Stars by Natasha

"Easy to use and hassle free!We use CaptureOurWedding to book our photographers for our September wedding. We loved how easy it was to use and make payments, the clarity of the fees and the profile feature where we could easily input all our details of the day for our photographers to see. Of the suppliers and services we had to book and pay for the wedding CaptureOurWedding definitely was the most hassle-free. Would definitely recommend!"
5 Stars by Leela Jackson

"Captureourwedding.com was really…Captureourwedding.com was really helpful for us and made the booking process so much easier,You can see the availability of the suppliers and pay by card,We could see the exact prices for what we wanted, no hidden charges and was kept up to date with text and email notifications.Thank you for making the Planning of our wedding that much simpler."
5 Stars by Leah

See lots more Trustpilot reviews here: CaptureOurWedding.com