Lloyd Clarke Photography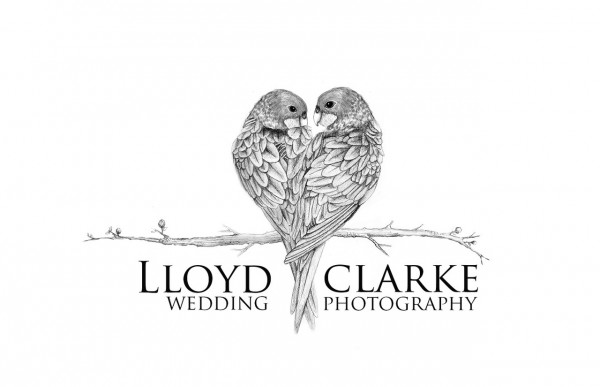 York, North Yorkshire
Send Message
What we're all about
Bethany Clarke & Matthew Lloyd. Having both enjoyed successful careers as photojournalist covering news, features and portraits around the globe we are now based in Yorkshire and specialise in Documentary Wedding Photography. We enjoy being invited into your special day…. and having the creative freedom to capture elegant and timeless images that tell your personal story. We are sensitive and discreet, quietly observing your wedding to capture a spontaneous and relaxed record of your wedding day.
Check out our photography
One Photographer - £1200.00

One Photographer

Up to 8 hours coverage, Online gallery of images, USB of hi-res photos in personalised presentation box

Price for this package start at £1,200, a Half-Day package is available from £700.
Payment Terms
Once your booking is made you can pay the outstanding balance as and when you please, the suggested amount for each transaction is £100.
Price: £1200.00
Deposit: £250.00
Final payment due: 6 Weeks Before Booking Date
Two Photographers - £1700.00

Up to 8 hours coverage, Online gallery of images, USB of hi-res photos in personalised presentation box

Prices for this package start at £1,700
Payment Terms
Once your booking is made you can pay the outstanding balance as and when you please, the suggested amount for each transaction is £100.
Price: £1700.00
Deposit: £250.00
Final payment due: 6 Weeks Before Booking Date

Congratulations
Your booking request has been sent to your chosen supplier!
Once your booking is confirmed we will notify you via email and text, then all you need to do is pay your deposit amount.
Thank you for booking with

Katie & Aaron
I had always admired the pictures Beth took, they are so relaxed and she has a real knack for catching really special moments that you might otherwise miss! She had photographed a number of our friends' weddings, and so we knew we were in safe hands. On the day, Beth was just brilliant, we barely noticed her taking the photos! We have had nothing but compliments on our pictures since we've had them back, and the more I look at them the more I find to love about them! Aaron & Katie x
Abi & Tom
Thanks so much for our photos. we love them they're gorgeous! Matt was amazing & made the posing really relaxed and fun! All the photos are brilliant! So so happy with them! huge thank you! And we love the album so much, We couldn't have asked for more beautiful photo!
Kelly & Dave
Bethany – we love the photos they look wonderful. We couldn't be happier. Thank you so much for all your hard work and for capturing the day so perfectly. I know that the whole family will be delighted with all the great pictures of everyone
Bella & Sean
Thank you Thank you Thank you! To say Sean and i are delighted would be an understatement! Your work is so beautiful – For anyone getting married you have to use Bethany – she is the best! Bella & Sean x
Tanya & Stu
Firstly Thank you for being such a great photographer, you really put us at ease and made it an enjoyable experience. The album -we are simply in awe of it, It looks and feels beautiful, and the photos look fantastic in it. Thank you for all your help on the day and the amazing work you did, you have really helped capture our special day in exactly the style we wanted. Many many thanks & love Tanya & Stuart
Adowa & Jonny
Our photographers were Bethany and Matthew & we highly recommend them. They're a brilliant partnership: talented, relaxed and capable of taking incredible photos without intruding. We got our pictures back very quickly, which was great – we got to enjoy looking through them on honeymoon!
Steve & Amanda
I would highly recommend Bethany, she was so professional and friendly and we absolutely loved the photographs. We loved Bethany's beautiful effortless style, it was just what we wanted! Amanda & Steve x
Jo & Dan
Jo & Dan "Beth, we wanted to thank you for being there when needed and not knowing you were there for the rest of the time! Everyone commented how unobtrusive you were and that's exactly what we wanted. You have captured every moment of what was an amazing day! The photos are spectacular – thank you so much. You really do have a knack of capturing the moments of the day but in such a natural way that nobody knew you were taking the pictures!"
Nick & Emma
Our wonderful wedding photographers – the incredibly talented Bethany Clarke and Matthew Lloyd. Having seen a lot of their photo journalistic style work, we knew they were exactly what we were looking for. Their work on the day was perfect. A huge thank you to Matt and Beth for capturing our special day perfectly
How many images will we receive?
Every wedding is unique, much depends on the size of your wedding and the photography package you choose but we usually supply between 350-500 edited images.
How long after the wedding until we receive the pictures?
Your online gallery will usually be sent to you within 28 days, though it may be a little longer in busy periods.
Can we print images from our USB?
Yes you can make prints from your digital copies and friends and family can order prints and other products through the online gallery.
Do you require some food & drink on the day?
Yes please, for bookings of more than 4hours we would like some refreshments during the day to keep us at peak performance.
Are you covered by professional insurance?
Yes, we make our living from Wedding Photography and have public liability and professional indemnity insurance. We use professional cameras and lenses and have spares of everything should any of our equipment fail.
Do you need to meet us?
If you feel that this would be useful, we would be happy to arrange to meet before your wedding. However, if this isn't possible, because of time or distance, a phone call works just a well. We meet only about 20% of our clients before the day. Meeting before hand makes no difference to the quality of images taken.
What if the weather is bad on our wedding day?
You are still gong to be getting married, wearing your special outfit & surrounded by your favourite people so come rain or shine its going to be a great day and the photos will capture all the emotions and special moments giving you lovely memories whatever the weather! On a practical note I am happy to go out in the rain to take pictures if you are, having some spare shoes / umbrellas with you this makes it a lot easier & If you don't fancy going outside we will find a covered area or space with lovely light inside your venue.
What if you are ill ?
Thankfully this has never happened. However, we know that it may occur l (we once covered a wedding for a photographer who was ill). For your peace of mind, if one of us is unable to attend your wedding, we have a network of highly-capable wedding photographers who can assist.

Do you give us our images in colour or B&W?
You received a mixture of colour & B&W unless requested in advance. Some photographs suit colour best and others really work best in black and white. Each photograph is individually edited & I try my very best to ensure every images is edited to looks its best.
If you have a particular preference ( for example you don't want any B&W images) please request this before we do your edit, after your edited photos are supplied you can request further editing at an additional cost.
Can we have some groups shots? we don't see many in your portfolio
Absolutely! You can have group shots of the special people in your life. Parents and grandparents like to have these! Generally, on such an exciting day, people do not like waiting or posing for longer than necessary so we make this element as relaxed and quick we are able so you have as much time as possible to enjoy yourselves. Every family is different so we ask you to decide in advance what group shots you want. You can fill this out on our booking form.
Please login to view this supplier's availability.
Back to results