South Coast Pictures Ltd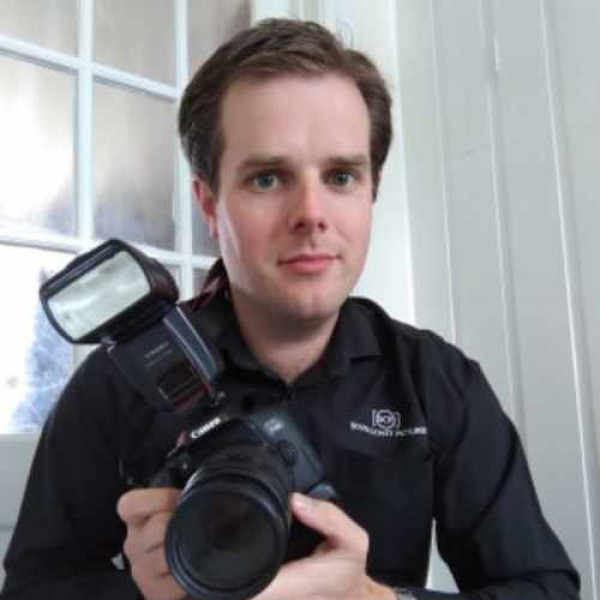 Waterlooville, Hampshire
Download Brochure
Send Message
What we're all about
I created South Coast Pictures to work with couples who want to create better wedding photographs than they think is possible for them, all in a natural & relaxed environment.

​Whether that's by removing the dislike of having your photo taken, or inspiring you & your confidence to be able to produce some truly amazing & sentimental images that you only thought magazines showed, I'll help guide you every step of the way.

I do this by putting you at ease, straight away. In the build up to your wedding I'll pass over 15 years worth of tips & advice, and our practice shoot allows me to personalise that information, so its exactly what you need. You'll also be 100% comfortable & prepared with the process at all times.

My style is aimed at capturing you as naturally as possible. Sometimes I step back and blend in with the shadows, so you forget the camera's around, other times I'm a bit closer capturing the all the moment & emotion, without being in your face. My favourite approach is to take you to one side for a moment, step back and let you chat, reminisce, or just have a minute to yourselves- that's when the magic happens, and your personality floods through the pictures.

However, there is a couple of things that my style isn't. Firstly, I won't be the class clown. Unless you've said you want to before, I wont randomly suggest crazy things (like picking the bride up, and swinging her around like your on a west end musical)- personally I'm just a little more reserved. Doesn't mean we won't have fun and be creative, but if you're looking for that extreme, then there are other photographers better suited to you.

The second thing I'm not, is a photographer who enjoys the photos being 'left up to you, as you're the expert.' I've done that before & god its boring. It's boring for me shooting the same series of 'nice' but 'safe' images every week, and you find it boring looking through images where your individuality can't shine.

Photography is an art & art is subjective. So not getting involved with your photos, is the quickest way to end up with 'ok!' memories of your special day.

If you're looking for a photographer who gives you complete confidence in being able to create incredible photos you never thought was possible, all within a natural & relaxed environment the drop me a message & I'll be happy to help make that a reality!
Check out our photography

Congratulations
Your booking request has been sent to your chosen supplier!
Once your booking is confirmed we will notify you via email and text, then all you need to do is pay your deposit amount.
Thank you for booking with

Charlotte Everest
Booked south coast pictures for wedding- excellent value for money and beautiful photos. Have also used southcoast pictures for serval other portfolio shoot and will be using them again !
Colette Goode
Used Simon for our wedding in July. Best decision we ever made. Extremely lovely guy and very patient. Did exactly what we asked for and the photos look amazing and of such a great quality. Well worth the price!
Geetarchie
We used Simon for our wedding in May. He turned up at the house in plenty of time to take informal pictures before the wedding. He took informal and formal pictures leaving for the church and whilst at the church then he stayed with us well into the evening. A portrait studio was set up for anyone who wanted a more formal picture taken and we received the photo's within the expected time line.
Ricky Byron-Baker Harvey
We had him for our wedding, one of the nicest gents I've ever met, very friendly, very helpful, and a lot of patience, especially with the kids. 5* would defintly use again for other events, reasonable price and great quality experience! 10/10! Can't wait to see the album!
Zeph Clements
"Thank you for working so hard at our wedding Saturday,I cannot thank you enough for the excellent service you give,truly professional and top class service 5 *****"
Karen Armstrong
My wedding photos were fantastic, great service and very professional. Very well priced. Will definitely come back again."
Elaine Saunders-O'Shea
"Great photographer. Loved the photo for mine and my husband Wedding. Great prices as well. Photo.s come in a lovely case and on a disc as well."
Mary-Anne Beedle
"Pictures were perfect! A brilliant and professional service from beginning to end – thank you for making my wedding day a day I will always remember!"
How many photos do we get?
We don't count the photos we take. If its worth capturing we'll take the picture, and it will go onto your USB. We've had some micro weddings where the couple received about 200 images, but then we've had other weddings where they received over 1500!
What area's do you cover?
We're based in Waterlooville, and generally travel up to an hour in all directions. That covers Portsmouth, Havant, Chichester, Petersfield, Guildford, Fareham, Gosport, Whitely, Southampton. However we don't object to going further than that, so if you're event is outside that general area and you're interested in booking us then let us know and we'll see if its viable
How much is the deposit and is it returnable?
We ask for a 20% deposit to secure your booking. This is non returnable if you then cancel the booking, however it is deducted from your overall balance
Are you fully insured?
Yes we are fully insured for all areas- Public Liability, Professional Indemnity & our equipment is fully PAT tested as well.
How long have you been a wedding photographer?
I've been a wedding photographer since 2007, and captured many couples special days since. I've covered all manor of weddings from big weddings, small ceremonies, registry offices & hotels, to country manors and everything in between.
What if you haven't photographed at our venue before?
It won't be a problem. We've photographed at alot of venues and able to spot the best places to stand. Typically we don't do a site visit beforehand as much can change from day to day (eg lighting, sunshine etc) and what works on the visit won't work as well on the day. However if we're in the area and able to its not unheard of for us to have a nose around. That being said, if it is a venue we haven't worked before we'll always be there extra early to be able to have a quick wonder around, and test out the best angles.
How much editing do you do?
We enhance the photos as much or as little as required. However I am not a graphic designer, and I want the photos to be as authentic as possible, so I make adjustments to the tone, contrast, cropping etc to make the best image, but not by manipulating the image into something its not.
How long does it take to get our photos after the wedding?
If you have digital images only with your package, we aim to get the images enhanced and delivered to you within 3 weeks of your event. If you've also ordered print media then please allow a further 2 weeks (5 weeks in total) to allow for delivery from our suppliers.
Can we print the photos?
Every package comes with a USB of images, and full usage rights, so yes you can print the images- and with any supplier you wish.
Please login to view this supplier's availability.
Back to results