Miracle-Moments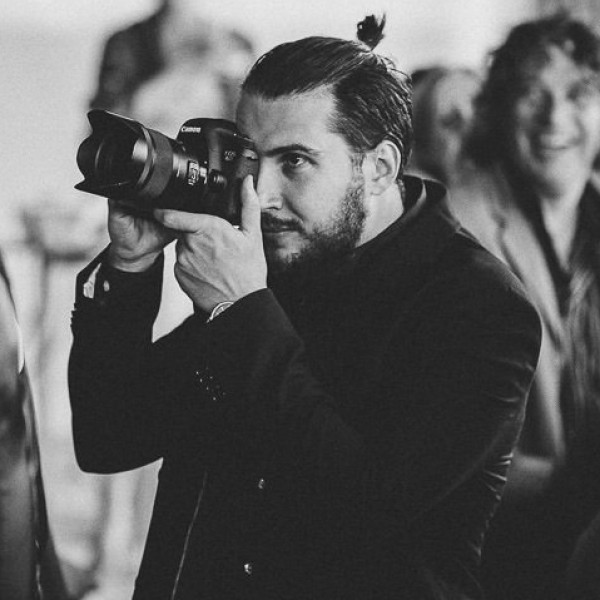 London, London
Send Message
What we're all about
Hi guys! My name is Bart and I am a fan of weird socks. Got like a full drawer of them, thank God my girlfriend understand it. Apart of that, I grow chillies, and love smell of fresh coffee. Oh and I am wedding photographer London.

I think it is very cliche to say when and where and born and how creative photography I do create. Apart of that I rather to meet or skype with you and listen to a story how you meet and what are your plans for your big day.

Drop me an email or call me and let me show you how unique you are.
Check out our photography
Half day coverage - £1099.00
* Wedding ceremony
* Reception including first dance
* 250 edited photos in high resolution
* USB stick
* 3 months online gallery for friends and family to share


Payment Terms
Once your booking is made you can pay the outstanding balance as and when you please, the suggested amount for each transaction is £100.
Price: £1099.00
Deposit: £500.00
Final payment due: 4 Weeks Before Booking Date
Full Day coverage - £1499.00
* Preparation of the bride
* Wedding ceremony
* Reception + 1 hour after first dance
* 400+ edited photos in high resolution
* USB stick
* 3 months online gallery for friends and family to share
Payment Terms
Once your booking is made you can pay the outstanding balance as and when you please, the suggested amount for each transaction is £100.
Price: £1499.00
Deposit: £700.00
Final payment due: 4 Weeks Before Booking Date

Congratulations
Your booking request has been sent to your chosen supplier!
Once your booking is confirmed we will notify you via email and text, then all you need to do is pay your deposit amount.
Thank you for booking with

Kiron McDuff
We are really happy we found Bart and that he was our wedding photographer. From the beginning we completely trusted him and knew that he would work his hardest to make sure we had beautiful wedding photos. Bart seemed to be everywhere without ever being noticeable. We had comments from the guests saying how great he was. Bart didn't set a specific amount of hours that he would be there and that was very different to the other photographers we spoke with. He said he would be there for as long as he could (earliest and latest trains) and that he would capture as much of the day as possible. He certainly did that and we were a happy with the outcome. To our surprise we even loved the posed ones as we hadn't really been keen on them. So thank you to Bart for making us do them!! Thanks to Bart we have fantastic photos to remember our incredible day. If you hire Bart you will be making a great choice.
Johanna Austin
We were so happy to meet up with Bart as we were traveling in London for a few days. He was so enthusiastic and did above and beyond all we expected! We felt like we were exploring London with a good friend of ours from the start of the session. Bart is very passionate about his work and makes sure you are comfortable and happy the whole time. We were so excited each time he would post a sneak peak and were overjoyed with the final images he sent us. I am definitely going to be putting these all over my home. I love the art, film perspective he has and the romantic, cinematic feel the photos have. Definitely hope to work with him again in the future if we're lucky enough! Recommend completely!
Bobbie Hartnup
We are so pleased with how our day ran, thanks to Bart for being aware of our timings and making the most out of each part of the wedding day. You was with us every step of the way and never did we feel un easy or uncomfortable as though we had to perform, your presence made us, our family and friends relaxed, we are so thankful for that. Our photos came back better than we could imagine as we sat reminiscing of all the fun and laughter our day brought we couldn't have been any happier that we found you. Our children are a huge part of our life and we wanted them to enjoy watching all the photos back with us however when they grew tired you swooped in and kept them entertained playing super heroes so that me and paul didn't miss any of our photos. You truly go beyond your job role!! Thank you
Cherie Chuck
I absolutely love the photos Bart did for us! They were definitely beyond our expectations. Bart took us around London and he would proactively spot for great photos spots. I can tell he is very passionate with his work and is very good at it. I showed my friends and they all felt that he was really able to capture the closeness and emotional connection between myself and my fiance. There's a special feeling to the photos and I can't stop looking at them still!.
Amanda Lee
I would recommend Bart to anyone who's looking for a pre-wedding/wedding photographer. He was such a pleasure to work with, super professional and made us feel so at ease during our photoshoot!
Celia López-Roso Delgado
Amazing, incredible...words are not enough to describe how wonderful it was to meet you, to share this very special moments in our lives with such an awesome photographer!! We are so glad that we chose Miracle-Moments to document our engagement, wedding and post wedding we would do a million of times again! It is absolutely amazing how can he capture every look, every emotion, every feeling...definitely not the usual formal pictures it is much more!! We will never forget how we felt those days but now anyone can look at our pictures and be able to feel it as well!!! Thanks so much!!! Recommended 1000%!!!
Sandra Gómez
We had a really good experience with Bartek in our pre and post wedding photoshoots. We are a very shy couple but was so easy to pose with him, he is very friendly and honest. We have amazing pictures and really good memories from the days. I've recomended him to my friends as we were very satisfied with the sessions. All our family, guests, friends are very impressed with his creative style and lovely photos. He works hard to get the perfect picture..he will run, climb or do anything to get it, not like other photographers we had that keep pressing the button... Definitely I will keep his number for the future
Michaela Wynter
So professional and yet personable. Managed to get in touch at the last minute and he was absolutely amazing. Still get emotional looking over pictures with the family and every time it is like watching them for the first time. Thank you for capturing all our moments of our most memorable day!
Lizzy Childs
Such an amazing talent for capturing 'moments' which is exactly what you want for your occasion. It's not the formal photos that remind you how great your day was – it's the natural fun and excitement that is so important to be documented. The ability not to miss a moment is incredible, and the energy and passion comes across in the photos. Absolutely amazing would definitely recommend!
Please login to view this supplier's availability.
Back to results