Steph Barry Photography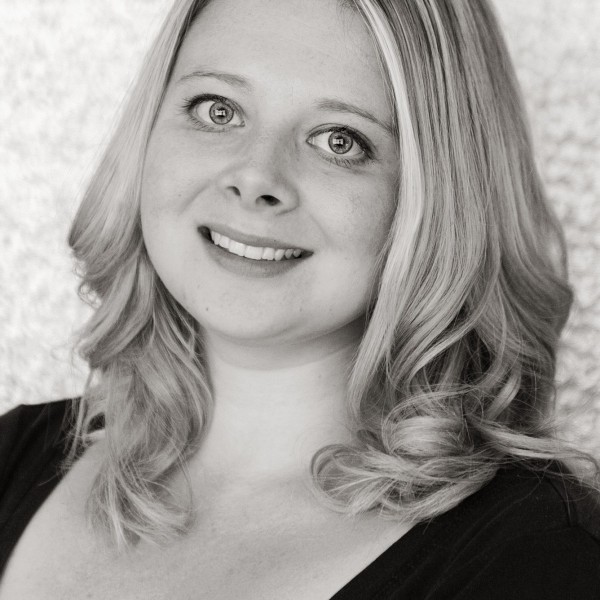 Swansea, Swansea
Send Message
What we're all about
Offering timeless, elegant and natural wedding photography across South Wales and Internationally.

Steph Barry Photography started in 2009 and in the years since has grown from strength to strength. We pride ourselves on offering our clients a bespoke service, making our services perfect for your needs (not the other way around!) Our style is natural, unobtrusive and immersive so that you and your guests can enjoy a day with little disruption from us. You will receive beautiful, candid images of your wedding day illustrating genuine smiles, real tears and honest love.

Our range of products is second to none, only delivering items which are of the highest quality. Our USBs are delivered in a beautiful keepsake box, and our albums are handmade with care and love right here in the UK.
Check out our photography

Congratulations
Your booking request has been sent to your chosen supplier!
Once your booking is confirmed we will notify you via email and text, then all you need to do is pay your deposit amount.
Thank you for booking with

Holly & Zak
"On behalf of me and Zak we would like to say thank you so much for yesterday, your amazing at what you do and you made us feel at ease, I can't wait to see all the amazing photos, it was a pleasure to have you as our photographer xx"
Natalie & Kristian
"Wow! We have just received over 700 photos and they are beautiful. Steph is a lovely person and a brilliant photographer. Such a hard worker. I cannot recommend you enough and thank you so much. Xxx"
Amie & Andi
"Steph photographed our wedding on August 4th 2015, she is such a talented lady & we book in with her for pretty much everything now... Steph is a wonderful lady and has become a friend. She's fantastic with children, as our 2 little girls love her! Would highly recommend her for all photography needs xx"
Rachael & Lewis
"Thank you so much for our beautiful wedding photos Steph, they are better than I ever could have hoped for. It was lovely to look through and reminisce. We highly recommend Steph, a wonderful genuinely lovely lady with fantastic photography skills. Thanks for making our memories so special xx"
Charles & Amy
"If I could choose three words to describe Steph Barry Photography they would be Professional, Detailed and Stupendous! Steph photographed our wedding at The King Arthur Hotel in June 2016 and did a fantastic job. Since we met her she made us feel at ease, we knew then we were in safe hands. It's a lot to put your trust in someone to capture one of the best moments of your life, but Steph was more than capable of dealing with the weight on her shoulders and the pressure of the day. This was proven when she won an award for a photo she took that day. A definite 10 out of 10 for us. We look forward to working with you again in the future! Thank you for everything!"
Daniel & Becky
"Absolutely brilliant photographer, love our wedding photos"
How far in advance do we need to book?
I take bookings up to 2 years in advance, and key dates go quickly! I would recommend booking as soon as you have a venue booked - we only take a low deposit of £250 to hold your wedding date.

We do also take plenty of short notice bookings when available, so don't fret if you're getting married in the near future, just ask us if we are available!
Do we get copyright/print release?
Copyright is always retained by any reputable photographer, however we happily give all of our lovely couples a personal print release. This means that you can show off your images online for personal use, and you can also make your own prints to your heart's content! If you want to do anything different with them, such as submit them to competitions or blogs, or you would like to use them for commercial use, you only need to get in touch with us to find out how
What happens if you're sick and unable to attend?
I would have to be pretty sick to not attend your wedding! I've shot a wedding the day before and the day after surgery before - if I need to bring someone along to help me out (at my own expense) then I will.

If something completely unforeseen occurs and try as I might I'm not able to attend, then I am part of a network of professional and accredited photographers who frequently step in to help each other out. You will still have a top-notch photographer capture your day, and all editing, post-production and delivery will still be handled by me.

But let's hope that never has to happen!
How quickly will we receive our wedding photos?
I offer all couples a sneak peek the day after their wedding (not obligatory, so if you'd rather not have this I will happily oblige!)

Your USB and online gallery with all edited images will be delivered to you 4-6 weeks after your wedding unless otherwise agreed (ie. if you will be on honeymoon over this time then we will discuss delivery upon your return home for instance)
I've heard that photographers like to be fed - do you require a hot meal at our wedding?
We do like to eat! While not obligatory, we always appreciate a vendor meal on the day to allow us to refuel ready for the evening. If you are unable or would rather not provide a meal for us don't worry, just let us know in advance so that we can make plans to bring something nutritious with us or leave site for a tasty meal
Which locations will you travel to for weddings?
Anywhere! All of our packages include travel up to 50 miles (driven) from Swansea, however we do often travel further than this. For UK mainland locations over 50 miles from Swansea we charge 50p per additional driven mile (each way). For non-mainland locations there may also be flights or ferry charges to add in.

We also provide cover for many overseas weddings. These packages are exclusive for the destination and will cover travel costs so you don't need to work out additional costs.
Please login to view this supplier's availability.
Back to results