Julian Roberts Photography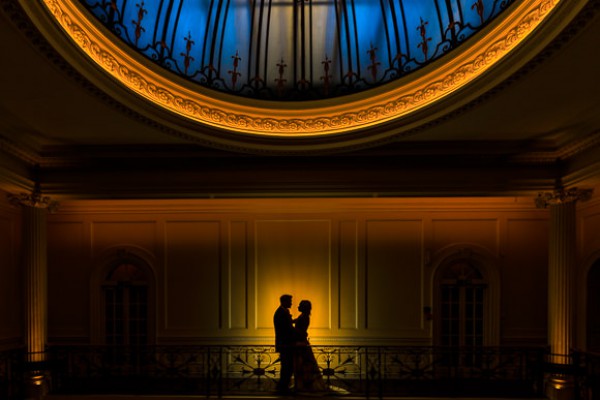 Croydon, Surrey
Send Message
What we're all about
I've always had a deep passion for all things photography - ever since my grandfather gave me my first camera and taught me how to use it. As a documentary wedding photographer I aim to cover your day in a documentary style but don't think photography should be limited to a particular genre.

While I'm very hands-off and unobtrusive in my coverage of the day, I do believe there is a place for well constructed, casually posed images of the bride, groom and their family.

Ultimately it's your big day and it's my job to guide you and make it as perfect as possible. I'll be there to create the balance between an easy-going, relaxed approach and making sure you've got plenty of beautiful images to remind you and your loved ones of your wedding day, many years from now.
Check out our photography

Up to 2 hours coverage of the ceremony only
Bride's arrival
Group shots (and portraits of the couple, if time allows)
Approximately 50-100 images
Payment Terms
Once your booking is made you can pay the outstanding balance as and when you please, the suggested amount for each transaction is £100.
Price: £450.00
Deposit: £80.00
Final payment due: 4 Weeks Before Booking Date
Full day coverage - £785.00

A full day's coverage, with no time limitations - from preparation to party
Approximately 400-500 images all digitally perfected and provided as high resolution digital files (in colour and black & white versions) for you to download or have on a USB drive
A private website gallery of your wedding images - which can be shared when you're ready with family and friends
A highlights slideshow set to the music of your choice (optional)
My guidance and advice on a broad range of wedding topics up to and throughout your big day​
Engagement shoots can be included in the package if desirable.
​
Before your wedding day I always make sure we sit down to talk through the schedule, your preferences and specific images you would like me to capture. We will also discuss a visit to your venue(s) to make sure we identify the best locations.
If time permits between your reception and evening party, I can also set up a studio area to take portraits of your friends and family.
Payment Terms
Once your booking is made you can pay the outstanding balance as and when you please, the suggested amount for each transaction is £100.
Price: £785.00
Deposit: £140.00
Final payment due: 4 Weeks Before Booking Date

Congratulations
Your booking request has been sent to your chosen supplier!
Once your booking is confirmed we will notify you via email and text, then all you need to do is pay your deposit amount.
Thank you for booking with

Tessa & John
Julian was wonderful to work with. He was professional, good humoured and nothing was too much trouble. He took our ideas on board and created a beautiful set of photographs, which we will treasure forever. On the day, the transitions from photo to photo were seamless. We thoroughly recommend him. Thank you Julian!
Emily & Michael
Your photos are still a source of great joy for us, you did an exceptional job! We loved how you managed to capture the fun of the day. Our guests said how well you fitted in and that you were really polite, but assertive when necessary. They said you were discrete in getting the pics too. People thought you were great!
Angela & Kim
Julian was brilliant. He made our day and it would not have been the same without him. He is a very efficient and organized person who did thorough research of the venue before our wedding and guided us on the day. We were thrilled with the photos he created to record our special day. I would recommend him to anyone who has an up and coming wedding.
Maribel & David
Thank you so much for recording our special day and giving us so many lovely images. They will be with us forever and bring back fond memories.
Karin & Mark
So pleased with the wonderful images that Julian captured of our special day. At one point we weren't going to book a photographer, but I'm so glad we did. He's very easy going and fun, but took control when he needed to so we got of all the group shots we had planned. The weather took a turn for the worse - which is a shame because the gardens at Arthur Findlay College are lovely, but Julian arranged for us to use one of the reception rooms and lit everything perfectly. We'll cherish these memories forever - thank you. If you want a photographer who's really friendly, professional and creates great images, look no further - book him
What happens if COVID-19 restrictions cause us to postpone our wedding?
No problem. If can make your new date, I'll simply transfer your deposit. If I can't - you'll get a 100% refund - no quibbles!
How would you describe your style?
I would probably be described as a documentray photographer, but tend not to pigeonhole myself to a particular style. I would describe my approach as friendly and relaxed and my images as natural, timeless and vibrant.

My sole purpose is to tell the story of your wedding day in a fauithful, unobtrusive and relaxed way - capturing beatiful images that will give you the fondest of memories to share with your loved ones, many years from now. On top of that I aim to give you an incredible service and help to make it the best day of your lives.
What happens after booking?
Soon after we have agreed the booking I will send you a short form to complete which will include the schedule for the day (which may only be provisional at that stage) and the names of the bridal party members.

About 4-6 weeks from the wedding I'll get in touch again to go over the day in more detail, discuss any preferences or ideas you may have and agree a shot list - for the family and friends groups - and any special items or people you'd like me to capture.

At any time, from the moment you book me, I'm always available to discuss any aspect of your wedding plans - or even make recommendations for other suppliers. I'll always make sure I get back to you within 24 hours, if not the same day.
Do we need to feed you on the wedding day?
Wedding days can be very long and quite tiring - especially carrying two heavy cameras around all the time!

This is why I ask that you provide me with a hot meal at the same time you are sitting doiwn to your wedding breakfast. Thank you!
Do you have insurance?
Of course! As well as my gear being covered I've got public liability (to £5 million) and professional indemnity insurance. Ocassionally venues request a copy of my public liability which I'm very happy to provide.
I know your style is quite natural, but will you take formal/group photos?
Yes - of course. It's entirely up to you which and how many of these I take. To keep the list managable I suggest limiting it to about 10 group shots, depending how much time we have to play with. If you would like some ideas I can let you have a list of typical group shots. Remember, they don't all have to be serious!
What happens if you're ill on our wedding day?
Well, I've not missed a wedding yet - but it's important to have a contingency plan, just in case.

I'm a member of several networks of photographers across Surrey, Sussex and Kent who cover each other in case of emergency so I'm confident someone would be able to cover.
How will we receive our photos?
Typically, about a month after your wedding I'll send you a link to your private on-line wedding gallery. This will usually be split into the various parts of the day (e.g. getting ready, ceremony, portraits etc) and allow you to download your images straight away. You can also create favourite lists, order prints and share a link with your family and friends. It really is very easy to use!

Shortly afterwards I'll send you a smartphone app so you can show off your images at work or with friends.

Depending how busy I am (and the Summer months can be hectic), I may be able to send you a few taster images a day or so after your wedding day. It's always worth asking me!
Please login to view this supplier's availability.
Back to results