How Photography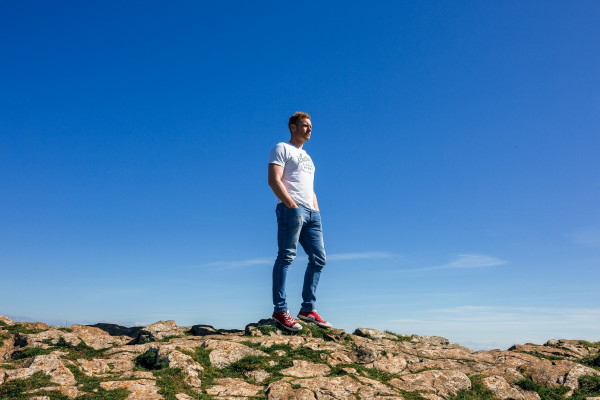 Winscombe, North Somerset
Send Message
What we're all about
I'm Russ and I am a creative documentary wedding photographer based in Somerset.

I've been shooting weddings with a relaxed and informal approach since 2009. I never interrupt, tell anyone to look at the camera or tell people to put on a smile. I try to blend in with your guests and capture the story of your day without being an influence on it. I am more than happy to take a handful of group photos and I do love creating beautiful couple portraits, but other than that I will leave you relax and enjoy your wedding.
Check out our photography
8 Hours Coverage
400+ individually edited photographs
Private online gallery with free downloads
Pre-wedding Skype / meeting
Travel within the UK
Payment Terms
Once your booking is made you can pay the outstanding balance as and when you please, the suggested amount for each transaction is £100.
Price: £1325.00
Deposit: £450.00
Final payment due: 4 Weeks Before Booking Date

Congratulations
Your booking request has been sent to your chosen supplier!
Once your booking is confirmed we will notify you via email and text, then all you need to do is pay your deposit amount.
Thank you for booking with

North Cadbury Court Wedding Photography
If I could give more stars I would. We're biased but we think the shots Russ managed to get at our wedding were the best we've ever seen. He was brilliant on the day - endless energy, efficient yet personable, has that talent of being everywhere at once and yet invisible. Our pre-shoot was fab too - he was flexible to what we wanted and made us feel comfortable in front of the camera for the big day. We had to postpone our wedding multiple times throughout the pandemic and he even put us in touch with some great photographers when he couldn't make it - thankfully he could when the day finally went ahead. Perfect professional/personal balance throughout everything.
Brympton House Wedding Photography
Russ was our wedding photographer back in September 2019 and I can't speak highly enough of him! He was super supportive in the run-up to the wedding and made everything really straightforward.

On the day, Russ was great at blending in with the other guests and got some fantastic candid shots which was exactly what we were after. He was also great at "herding the cats" for the more staged photos.

After the wedding Russ was great at responding to emails and keeping us up to date about the progress of our shots. He also provided some a bit early so we could get our thank you cards sorted.

I really can't say enough nice things, I highly recommend How Photography!
Somerset Wedding Photography
We had Russ as our wedding photographer and cannot recommend him enough! Our photos are absolutely beautiful and expertly captures intimate and special moments of both us and our guests. His photos tell a story through which we can re-live the day again and again. Russ has the ability to capture these moments with incredible subtlety, I honestly hardly noticed his presence which enabled his photos to reflect the true relaxed and happy feel of the day. The five stars is not only for the quality and artistry of his work, but also for what a lovely, genuine and professional person he is!
Wedding Photographer in Somerset
Russ is just the most terrific photographer. Our wedding photos are a dream and he has a real talent of being both everywhere and completely discreet on the day, while keeping things running seamlessly. Lovely bloke too who made us feel in safe hands with clear communication throughout. Highly recommend!
How would you describe your style?
Creative documentary, meaning that I only get involved or take control for a few formal photos and only if you want them. Aside from that I am completely unobtrusive.
Will you take group photos?
If you want some (or family want you to!) then yes of course. Try to limit the number to around 6 and allow around 4 minutes per photo. That will give you an idea of how long the session will take.
Are you insured?
Yes for £2m public liability and £75k professional indemnity.
What happens if you're ill on our wedding day?
I haven't ever missed a wedding and I would have to be seriously ill not to attend! If it did happen then I'm a member of several photographer support groups both locally and nationally. I would organise another photographer of similar style to take my place.
Do you carry backup equipment?
Yes I carry double the equipment, batteries and memory cards that I would ever need for a wedding.
We don't like having our photos taken, can you help us relax?
Yes of course. I also hate having my photo taken so I'm sympathetic to that feeling. I never make portrait sessions too intense and try to go with how you guys are feeling. Consider a pre-wedding shoot if you'd like to practice before the day.
Do you need feeding on the day?
If that's a possibility I'm always very grateful. Wedding photography is surprisingly physical so a good hot meal before the evening starts really helps to re-energise me!
How long does it take to receive our photos?
During peak season you may have to wait 6 weeks.
Will we own the copyright to the photos?
The short answer is no by legal default. However my contract includes a 'print release' which entitles you to copy, print and share the photos as you please. The only exception is that you can not use them for commercial purposes.
Please login to view this supplier's availability.
Back to results