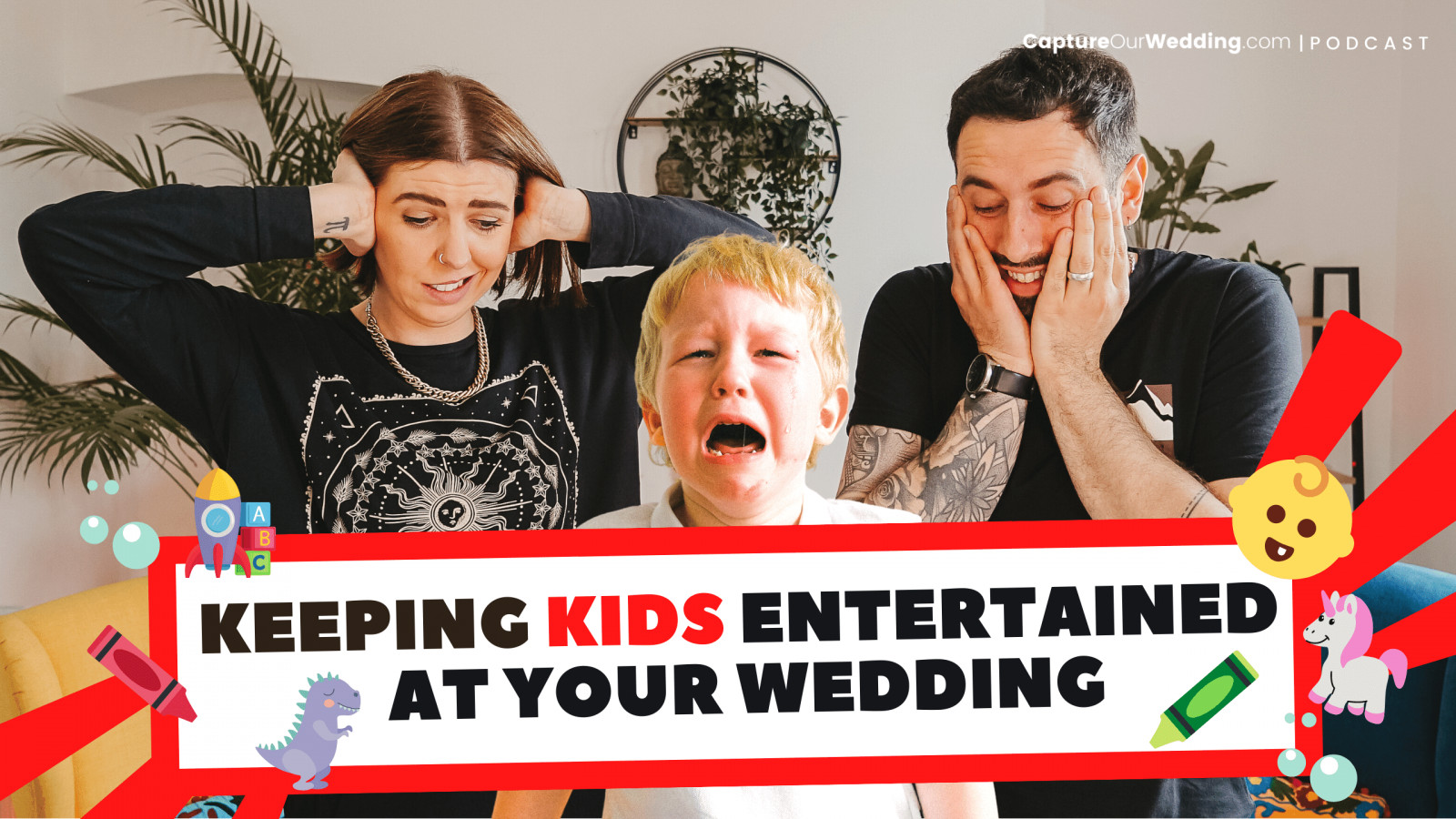 6 Ways to Keep Children Entertained at a Wedding!
Article Published 09/05/2022
6 Ways to Keep Children Entertained at a Wedding!
Should you have children at your wedding!? We say a huge YES! Kids can be great and can bring a lot of fun and laughter to a wedding. However we do know that kids can be a little testing at times when it comes to long days, In this video we give you 6 ways to keep children entertained at a wedding so you can also relax and enjoy the day!
0:00 Intro
1:02 1. DVD Corner
2:03 2. The Ceremony Distraction
4:02 3. Snacks In The Drinks Reception
5:09 4. Kids Entertainment & Bubble Guns
6:38 5. Pre- Speech Goodie Bag
7:31 6. The Wedding Nanny
#childrenwedding #kidsatawedding #ukweddingplanning
Top 5 BIGGEST wedding day REGRETS!:
https://youtu.be/mAMHbUzrdLM
Join Our Mailing List for Weekly Wedding Tips & Advice:
https://mailchi.mp/captureourwedding.com/captureourweddingcom
What is CaptureOurWedding.com:
Recently engaged? Find Wedding Photographers and Videographers all in one place! See exact prices, availability, message and book safely and securely... All for FREE x 🎥💖📸 www.captureourwedding.com!
CaptureOurWedding Podcast:
We post weekly podcasts every Monday offering up tips and advice for when it comes to your wedding day! Hosted by:
Chris
https://www.instagram.com/chrishowarth_88
Natasha
https://www.instagram.com/onegirl_miller
Follow CaptureOurWedding.com:
Website:
https://captureourwedding.com
Twitter:
https://www.twitter.com/captureow
Facebook:
https://www.facebook.com/captureourwedding
Instagram:
https://www.instagram.com/captureourwedding
Youtube:
https://www.youtube.com/captureourweddingyoutube
Contact CaptureOurWedding.com:
Info@captureourwedding.com
If you have a questions or want some advice about your wedding then please leave a comment and we will get straight back to you.
Don't forget to like, subscribe and hit the bell for notifications so you never miss a new video!
Big Love!
Chris & Natasha
CaptureOurWedding.com
xxx