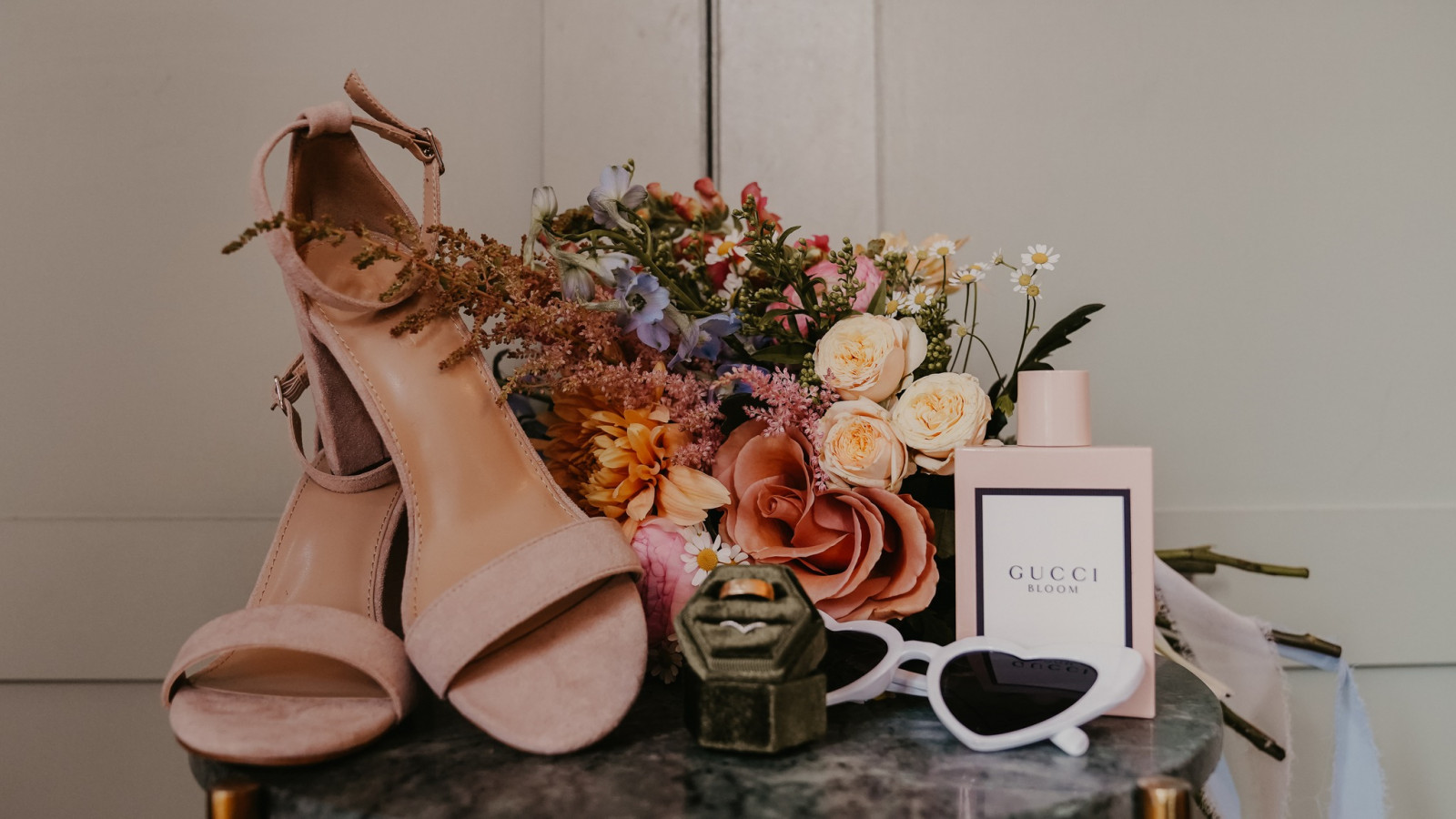 Bridal Accessories
Article Published 30/08/2023
Bridal Accessories For You To Consider
When wedding planning, I'm sure quite a percentage of brides-to-bes will have their own pinterest boards of what they invision their overall look on the wedding day to be. Whether you are opting for an over the top dress complete with bridal accessories or are opting for a more minimalist look, the choice is simply down to you. .
The hardest part may be considered as choosing your dress, so be sure to make sure that you have ample time to shop around bridal shops and try on multiple dresses to allow you to choose the perfect one for your big day, allow for alterations and has a helpful tip, do try to stay within your budget if you have one. Once you have found your dream dress, it's time to consider accessories that you may wish to include, if you choose to..
There are multiple accessories that can be considered on the day to complete your look depending on your style. It's important to make sure that all your bridal details and accessories blend perfectly together to create your overall preferred look that you are going for. If you are having a bouquet to carry also, be sure that your accessories and overall look, alongside your bouquet, is not overpowering. Remember, sometimes, less is more..
Why not consider a veil if you wish to stay traditional?.
There are plenty of veil designs that you can choose from, from longer veils to short ones, ones that have been decorated with additional details like lace and gems or simply a plain veil depending on your look. Remember that longer veils do usually attach to the train on your dress, so if you are considering a longer veil, be sure to consider the length and width of your dress so they blend beautifully together. If you are opting for a shorter veil, do consider that this will be give a more 'fluffier' look to your veil and overall look..
If you're having an outdoor wedding also, the weather cannot always be guaranteed therefore, if you opt for a long veil and the day becomes breezy, your veil may not stay in place and runs the risk of blowing around in the wind which can be a struggle when it comes to your photographs with your wedding photographer. Although the veil can be removed, you would want to include every detail within your photographs as your preferred look as the bride, veil and all!.
If you are not considering a veil, again this is totally your choice, there are other bridal accessories to consider..
I have seen a lot of bridal hairslides ozzing with sparkle that brides have opted to choose instead or even tiaras. Be sure if you are choosing hair pieces rather than a veil that these do not clash with other bridal accessories on the day. For example, if you have beaded detail to your dress, a gorgeous bridal hair slide complete with beads would match perfectly without being too overpowering..
Why not consider your overall look with a statement necklace and a pair of simple stud earrings. Be sure to make sure that the length of your necklace sits within your neckline perfectly, not too shortly placed or not too long, plunging down south, remember that your bridal accessories are there to add a hint of detail which again, is not too much to the eye, to give you a elegant and sophisticated look. If a necklace looks too much if you dress has a high neck line, consider just the earrings, or if you also have the option to complete the look with a subtle bracelet as well..
Remember it's always best to try on your dress and mix and match your accessories so you can decide what looks the best for you and your overall look. If you wish to enhance the look of your bridal dress, minimal accessories will show off your dress in all its beauty simply grabbing everyone attention to the dress rather than accessories.
When choosing your bridal shoes, again make sure to try this on with your dress and accessories if you have already purchased them. Do you need to opt for plain minimal designed shoes rather than sparkles, glitz and glamour? or do you need a need a hint of sparkle to complete your look? The important thing to remember when it comes to bridal shoes, is comfort! .
You will be greeting friends and family all day and no doubt hitting the dancefloor at your reception, so make sure your shoes are comfortable or simply bring along another pair to change into for later.
If you are opting to bring along a bag to keep your essentials in, why not consider a bridal clutch bag?
There are a lot of beautiful bridal clutch bags that can purchase or have custom made with your soon-to-be surname on them. Again, be sure if you are considering a bridal clutch bag, that it fits beautifully with your overall look. Your photographer will no doubt take photos of all your bridal accessories also.
No matter what you choose for your bridal accessories, I have no doubt that you will look stunning regardless. I do believe less is more but if you want to go all out, it's your day, why not! Always be sure to try on all your bridal accessories with your dress multiple times to make sure you have the perfect look that you want.
Recently engaged? Find Wedding Photographers and Videographers all in one place! See exact prices, availability, message and book safely and securely... All for FREE . Compare wedding photographers & videographers
Browse all our amazing suppliers now
https://bit.ly/3bgLkFe