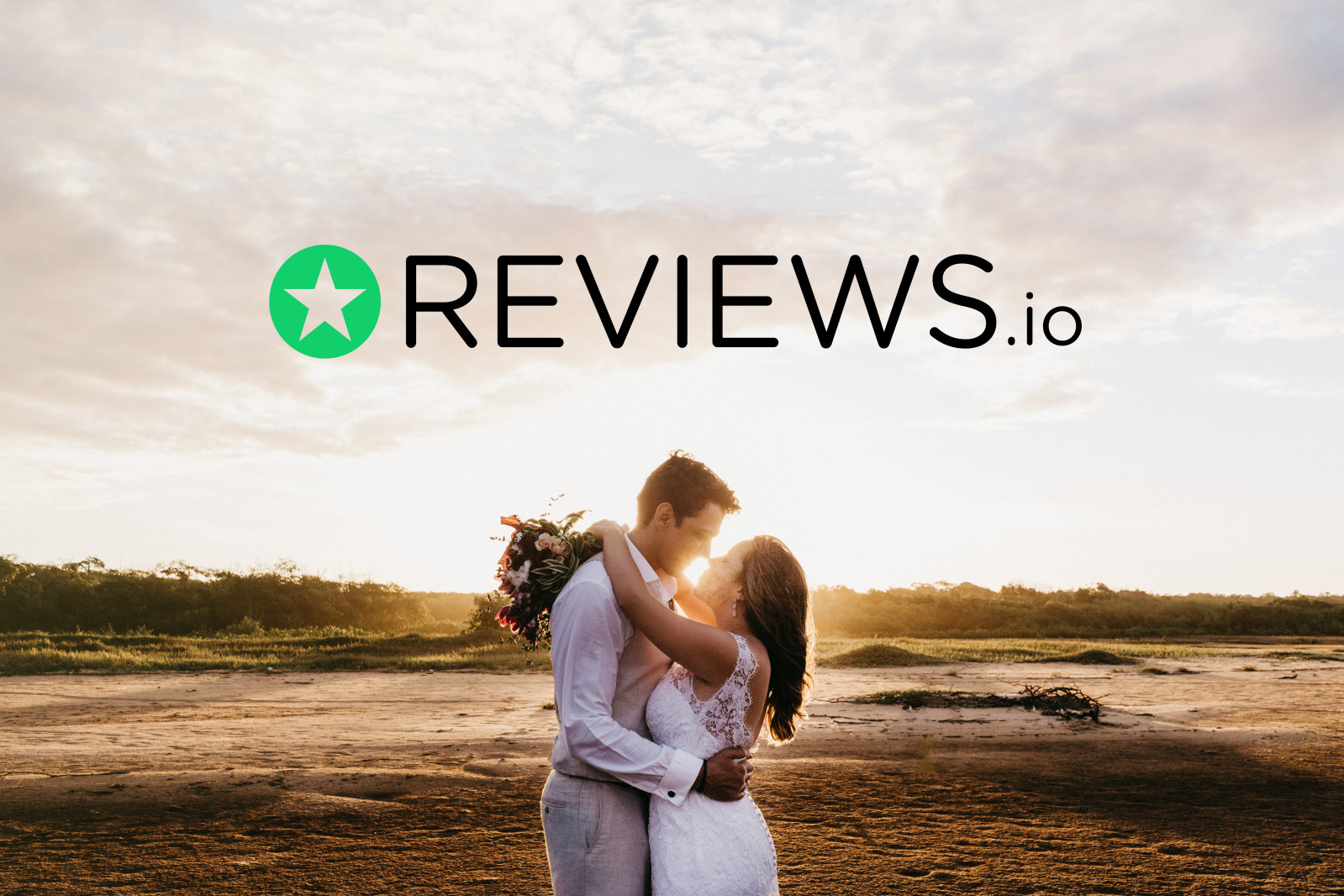 Reviews.io 5 Star Reviews - CaptureOurWedding.com
Article Published 20/12/2019
Reviews.io 5 Star Reviews
Along with our Trustpilot platform we now have another reviews platform called Reviews.io. Couples and suppliers can now leave reviews on two 3rd party sites. We have had over 70+ 100% verified reviews on this site already. This really does mean the world to us and we are so happy that our couples and suppliers are really liking the site and all it has to offer. Here are a few of them below:
"Just booked our videography & photography on captureourwedding and must say I'm very impressed with how easy it was to use. My girlfirend signed up through facebook and we started looking through people that were close to our venue, messaged 3 or 4 and ended up skype calling Fiona and booking almost immediately after our call. Really like that we can see how much we have left to pay and that we got a text message to say our payment had gone through."
5 Stars by Jerry & Dana

"Just completed my full payment for my wedding photography on captureourwedding and must say this is probably one of the easiest things I've done for my wedding. I wish everything I had to pay for reminded me and showed me how much I'd got left to pay! Would recommend this site to friends."
5 Stars by Will

"Booked my wedding photographer through this website so easily! I signed up with my Facebook and found it really straight forward to book and pay. I could do it all off my phone with no issues which was really handy. Liked being able to send examples of photos I liked and pretty much everything like contracts was sorted through this one website very good idea!"
5 Stars by Jenny

"Very helpful website! I currently live and work in Riga (my partners home town) but planned on getting married at home in the UK. Planning a wedding from outside the UK had its own issues but when I found capture our wedding it made booking our photographer really easy as I could search for someone that was available on our date and close to our venue. Keeping all messages on the site was also very handy as I had about a thousand wedding related emails! Very good service."
5 Stars by Marta

"My daughter found the photographer she wanted on this site and sent me her log in details to pay (surprise surprise 🤣) found it surprisingly easy to pay and work the site. I'm an oldie so thought I would struggle but was very good to work around. She is happy so I am happy!"
5 Stars by Debbie Renyolds

"Used Captureourwedding.com and a few other wedding planning sites but this was my favourite. Has alot more real information on rather than estimates and rough pricing."
5 Stars by Indy

"Paying my photographer on this site as we speak. The total package is £1800 and after paying the deposit I have been paying by instalments and its so easy to do and the payment bar goes up everytime."
5 Stars by Christian

"Excellent idea for a comparison website! Me and my wife used it to book photography and found it easy to use. I myself work in tech so was nice to see a website that had all the bells and whistles and functioned simply, think a lot of things are a bit outdated when your looking at wedding stuff so this was a nice stand out website for me 👍 will recommend."
5 Stars by Gary

See lots more Reviews.io reviews here: CaptureOurWedding.com