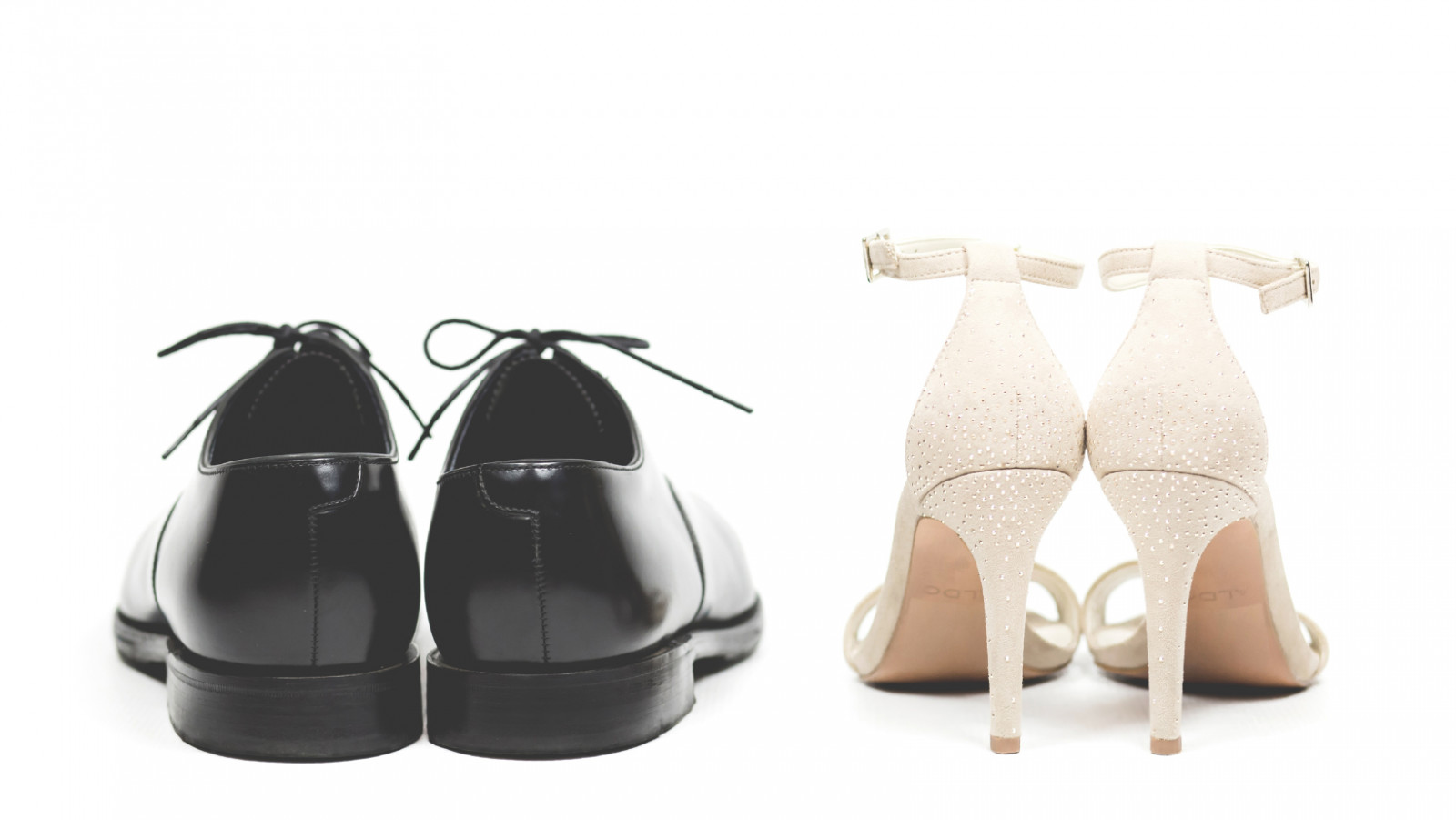 Tips For Wedding Shoes
Article Published 22/09/2023
Tips For Wedding Shoes
Bridal Shoes
Finding your perfect pair of wedding shoes to compliment your wedding dress and accessories may be a slightly difficult task for brides to consider unless you have found your perfect pair already! I know how some brides can be when it comes to shoes, a girls best friends next to diamonds and handbags of course!
Some tips to consider when shopping for wedding shoes is to consider buying your dress first. Your dress will likely be tied in with embellishments and will be your chosen colour for your big day, if you opt for a non traditional dress and dare to be bold and bright, finding your shoes should make shoe shopping easier for you in retrospect. If you have silver accessories for example, consider silver shoes to match, the detailing and design is simply down to you whether you opt for similar detailing on the dress to match your shoes, i.e pearls/lace etc. Your dress will also indicate to correct heel height to consider when shopping around. High heels may not be the best port of call if you were getting married on a beach or entering a slippery surfaced dancefloor. Comfort is key!
Be sure ladies to consider taking a extra pair of shoes to change into, if you wish to be more comfortable when it comes down to your reception and boogieing on the dancefloor. Some couples opt to have baskets of flipflops for guests to also change into for the evening do, again not a necessity but a simple idea if you wish to consider it for your big day.
If your wedding is being held outside or your venue has a lot of green woodland areas to walk along, consider taking heel protectors to place on the bottom of your heels to protect your heels from becoming damaged and sinking into the ground. The last thing you need is for your wedding shoes to be ruined after 1 single use!
The most important tip is to make sure that you break your wedding shoes in. Be sure to wear them a few times, even if this is around the house, to get a feel for them to avoid any sores, blisters or discomfort. Add a pack of plasters in your emergency wedding day kit, just in case!
Grooms Shoes
Choosing your shoes for your big day may be considered a lot easier than bridal shoes, the main tip to consider when consider wedding shoes is to make sure that your shoes match the colour and style of your suit. Whether you opt for a tuxedo, beige, black, blue or go bold, be sure to make sure that your shoes match your chosen wedding attire. Typical colours for groom's wedding shoes tend to be brown leather tones or black. You could also wear brightly coloured socks, which is a very common thing that grooms tend to do on their wedding day to add a splash of colour. Sometimes they even go as far as personalising them too!
Be sure to consider the grounds of your venue. If you opt for suede shoes for example, you will want to keep them away from anything that could potentially damage the shoes like muddy grounds, water or anything that could potentially stain them as they can be super difficult to clean back up! Keep them in a safe place at home covered to ensure they do not get damaged.
Make sure that you also break your shoes in. The last thing you want is to be uncomfortable on your wedding day, wear them around the house to get a feel for them. Again, add plasters to your own emergency wedding day kit just in case. A tip that some may not know is that it is advised to scuff the bottom of the shoes to avoid any slips on the wedding day. BootMoodFoot.com have kindly given a detailed method of how to do this or if you simply want to wear them outside to get them worn, the choice is yours- Be sure to be careful to avoid any damage to the rest of the shoe, this is purely for the sole of the shoe.
The method:
1
Firmly hold your shoe
2
Using the file or emery board, rub it over the smooth parts of the sole and heel.
3
Concentrate on the areas that come into contact with the floor.
4
Rub until the smooth surface is scuffed.
Recently engaged? Find Wedding Photographers and Videographers all in one place! See exact prices, availability, message and book safely and securely... All for FREE . Compare wedding photographers & videographers
Browse all our amazing suppliers now
https://bit.ly/3bgLkFe