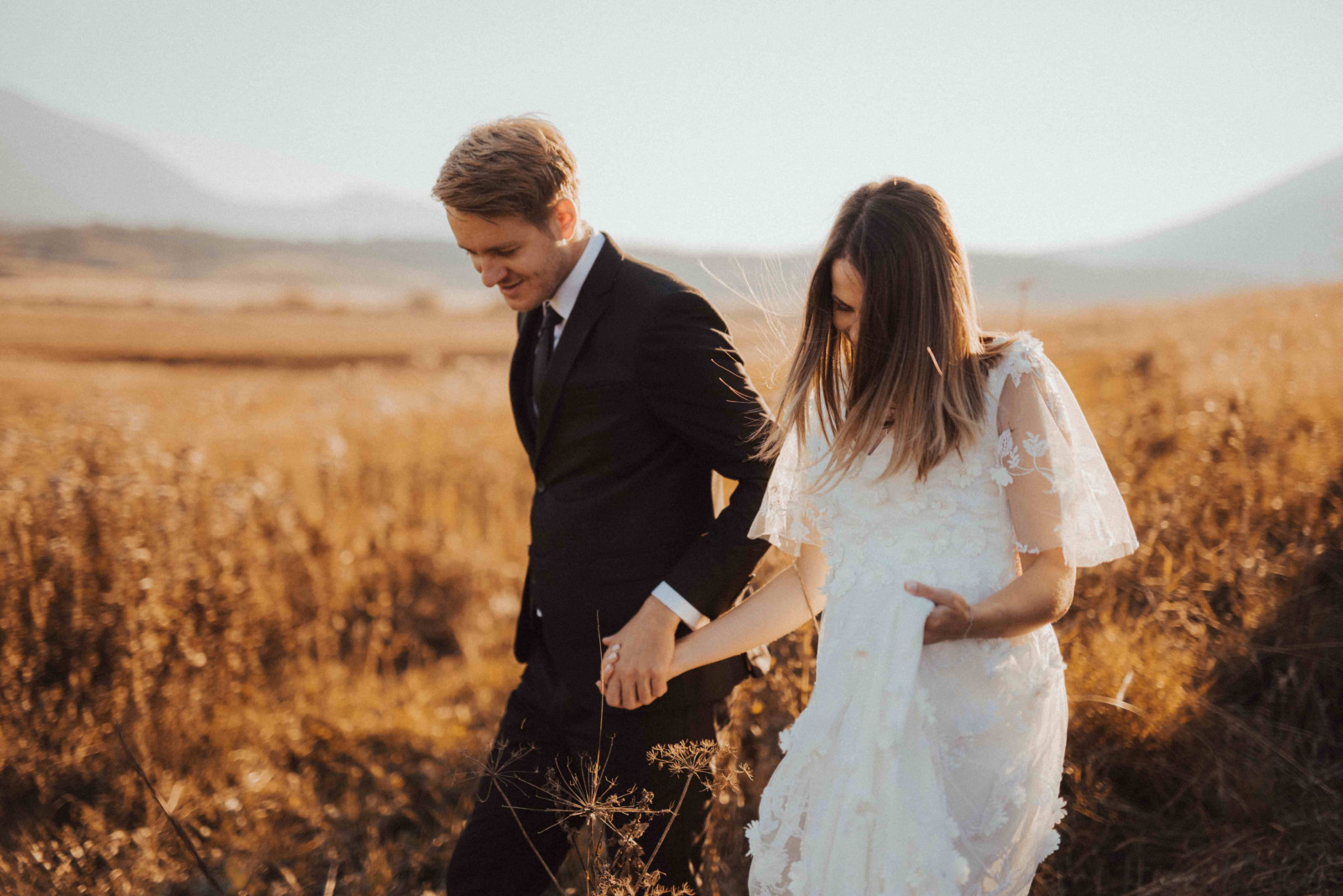 To Film? Or not to Film?
Article Published 31/12/2019
That is the question! Most couples are adamant that they will hire a professional photographer to capture their wedding, and budget for it accordingly. After all, this is the best day of your lives so far and you want the photographs to remember every detail in your twilight years. Why then, is it often a last minute decision to have a film made of your wedding day?
After planning this day for so many months, the day arrives and is over in the blink of an eye! Your wedding photographs will always be treasured, your favourite images will be printed and placed on the mantelpiece, but the film will capture all the details, all the sounds and movements that a photograph can't, the laughs, the vows, how you move in your dress, your first glance at one another, your little bridesmaids twirling and giggling on the dance floor, your grandmother's proud smile, the emotional toasts.
What are the reasons to not have a film of your wedding? Is it the cost? Is it that you feel uncomfortable being filmed? Is it your friends saying "we never watch our wedding video" (maybe that's because they weren't well made!) If it's a case of you didn't think of hiring a professional videographer or you're undecided… here are some of the reasons you really need to have one…
1. Think about your future generations – if you had the chance to watch your parent's or grandparents wedding, wouldn't you love to? You can show your children and grandchildren what the day was really like, the sounds, your youthful laugh, your loving vows, the fashion of the day, grandpa doing Gang Nam Style on the dance floor!
2. Not all family and friends can make your day due to ill health, distance or unexpected emergencies. With a professionally shot and edited wedding film, you can share the most important day from start to finish or a short highlights video can showcase your day in a couple of minutes, which you can share on social media or via email to distant relatives and they can really feel like they were there with you.
3. No regrets - In the words of Becky from the Rock my Wedding blog "I implore you to carefully consider having someone to film your day. The standard of wedding films today is incredible. They are exactly that, a film of your day, you on the big screen. I'd hate you to feel the crushing feeling I do each time I think about how much I wish I had a film of our day.
We guarantee that you will always cherish this precious keepsake. Movement and sound add tremendously to your memories of your wedding day… don't regret not having a film of it!