Photography by Michaelangelo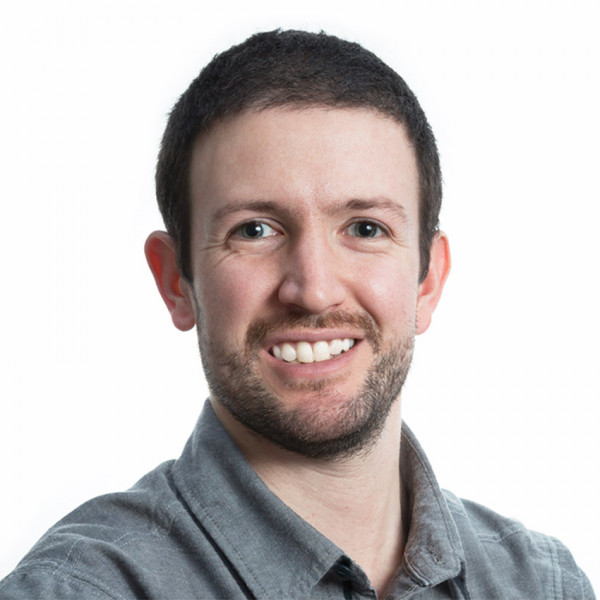 Folkestone, Kent
Download Brochure
Send Message
What we're all about
I pride myself on being personable, friendly and most of all accommodating to my couples in planning for their wedding. Everyone is unique and so is a wedding, and I love hearing about your ideas, plans and dreams. There are lots of things to consider, and occasionally worry about; photography shouldn't be one of them. That's why I am always on hand to help, to advise and to get the best out of your time with me - whether this is before, during or after the big day. My style is a blend of traditional and documentary photography where for most of the day I blend into the background to better capture those candid natural moments, yet am always on hand to help pose those 'above the mantelpiece' family photos and of course the romantic newly-married photos of the two of you. Your wedding photos are one of the only things you can really savour after the day is over, so start planning your happily ever after with Photography by Michaelangelo.
Check out our photography

Congratulations
Your booking request has been sent to your chosen supplier!
Once your booking is confirmed we will notify you via email and text, then all you need to do is pay your deposit amount.
Thank you for booking with

Becky & Ryan
I just need to take a moment out of the chaos of life to thank Michaelangelo. Our wedding parcel arrived a week or so ago now, full of special memories, so much love, and beautifully packaged. We honestly can't thank you enough Michaelangelo, for not only your gorgeous photos, but for all of your hard work before, after and on the day, and for your dedication at every stage of the process to your work and us. You have been just outstanding. The way you have captured our special day is a magical gift and we are eternally grateful to be able to relive the best day of our lives through your work. We have loved showing off our intimate wedding to everyone who wasn't there with us and to all our guests. We feel so honoured that we won your competition and so very thankful that you've captured our day to be remembered forever. Thank you so much to a truly lovely man with so much talent.
Charlotte & Chris
Photographed my sister's wedding June 2016! Flawless photography, very natural to be around and made her day magical with memories captured perfectly! I can't remember Michaelangelo floating around yet he caught every moment! Edits are incredible and released some sneak peeks to ease the wait! Thank you.
Hannah & Tim
We have just got our amazing photos!!!! We love them so much. Such a talented man!!! I wouldn't hesitate to use you again! Thank you so much x
Kelly & Austin
Michaelangelo photographed my wedding in August. I had seen photos he had taken at my friend's wedding so I knew he was good but bless him he was amazing. My friends were all rather drunk and he put up with them. He stayed later than planned because I hadn't thrown the bouquet so he waited for that and he is genuinely just a lovely bloke. You certainly get what you pay for with this man and so much more.
Sam & Steven
Michaelangelo did our full day wedding photography for our special day in April this year - We were already excited about this after viewing the lovely photographs from our engagement shoot! The pictures that he presented to us from the wedding day all fell into one of three categories, Fantastic, Perfect or Stunning! Everyone commented on how we were spoilt for choice when choosing which ones to have professionally printed! If you want a Professional, Friendly and Reliable service with Gorgeous results Michelangelo is the one to book! Thank you so much! From the new Mr and Mrs Akehurst.
Sarah & Alex
I found Michaelangelo's wonderful photos through a friend and was so glad that I chose to have him do our full day wedding photography in May. He was friendly and professional throughout and was able to capture our amazing day perfectly! I love all the photos and wouldn't hesitate to use him again. I definitely recommend him to any future brides.
Laura & Pete
We booked Michaelangelo for our wedding photography in July. From first contact Michaelangelo was great, friendly and always responsive and accommodating to our requests. We absolutely love our wedding photos and he captured our day perfectly. Would definitely recommend!
Debbie & Peter
As we have now been married just over 6 months, it's now a time to reflect. This morning I received a Christmas card from Michaelangelo and this just tops the service he offers.

Not only is he the nicest man but it was a complete pleasure to have him involved in the best day of our lives! I cried when I got my memory stick and still look at them at least once a week. Having Michaelangelo as part of your big day is a must! Thank you so so much.
Jemma & Jamie
Michaelangelo is the man for the job! We both knew that he was the perfect choice for a photographer. He really captures the little moments in any setting and is always achieving that professional finish. Even though our pictures were taken in the middle of the day he created a sunset look for some of the more intimate photos and they are perfect!

As a person he is creative, fun and understanding about what couples want for their big day. He was always asking for our opinions on his ideas and really adapted everything to suit us. Thank you Michaelangelo for everything you did to give us the perfect photos to look back on! Highly recommend! 10/10.
Lynsey & Terry
We couldn't be happier with the photos that Michaelangelo took on our wedding day. We received them so quickly and they are amazing!! Not only are his photos incredible, but he's also the perfect man for the job.

Extremely friendly, fun, and it was a pleasure to have him work on our wedding with us. Do not hesitate to book Michaelangelo, you will not be disappointed! His work is phenomenal. Thank you so much!
Abi & Cathy
We got married on September 30th and couldn't be happier with our photos from Michaelangelo. From the start he has been amazing, has been great accommodating plan changes and was very responsive to messages.

His professional input helped our day go very smoothly and Michaelangelo sent us everything we needed way ahead of time. Our day was great and Michaelangelo took us to some fantastic locations for our wedding shots which resulted in a very fun day and some amazing photos.

The time and effort spent on our photos is amazing and we we are so glad we didn't book anyone else. If you are considering booking Michaelangelo then you definitely should.
Kirsty & Darren
This was the most magical day for us and Michaelangelo captured it perfectly. We could not have asked for a more professional, kind, caring and talented photographer and we are so thankful to have had him capture our special day.

From the first time we met Michaelangelo at our engagement session and we saw the amazing photos he captured that day, we knew we were going to be in for a treat on the wedding day. Michaelangelo did not disappoint and captured both some wonderful posed and unaware shots of us and our guests.

The photos he seemed so effortlessly to take, we have as memories in our hearts forever. Looking forward to seeing Michaelangelo in the future for more photo shoots, and would definitely recommend him and his work to capture your special moments.
Samantha & Tim
We booked Michaelangelo for our wedding and he was amazing! Great communication from the day we booked until the day of our wedding and the photos are perfect!

Exactly what we wanted and more! We'll be recommending you to everyone and we hope to use you again in the future! Thank you so much!
Nina & Steven
Michaelangelo made us feel at ease and relaxed in front of the camera while capturing every moment of our wedding day. He made sure to get to know us as a couple to really capture our style in the pictures, and we couldn't be happier with the service.

We would highly recommend him!
Rebecca & Sam
We are so happy with our photos from Michaelangelo! They are just perfect and there are so many! He and his assistant were also great on the day – even in 30 degrees heat they managed to get some great photos.

He was also great at communicating before the wedding, and understood exactly what we wanted. I would highly recommend him! Thank you so much Michaelangelo!
Sarah & Dan
We would like to thank you for our amazing wedding and engagement shoot photos, and for a friendly and professional service throughout. Our engagement shoot was great fun and it was lovely to have a personalised signing book for our wedding. We also got some beautiful family photos with our two girls which is something that we had always wanted to get done.

We had a full day package with a second photographer, so we got hundreds of pictures from our wedding day. Our fireworks photos look brilliant, and we had a good laugh getting some creative pics using our sparklers! It was easy to pick our photos online for our wedding album, which arrived quickly. We now have some lovely wedding and family pictures up in our house!
Charlotte & James
I can honestly say I would not have made it down the aisle without Michaelangelo. He was fantastic from start to finish and went way beyond what anyone would expect from a photographer – we cannot thank him enough.

Our wedding photos are beautiful and we would absolutely recommend him to any bride and groom to be. You will be in safe hands!!!
Kelsey & Toby
We are so so happy with our wedding photos and the service from Michaelangelo and his assistant Harriet. Michaelangelo was great at communicating with us in the lead up to the wedding, listened to what we liked and had great suggestions and always responded quickly to any questions we had. On the day he was flexible, friendly, worked well with other suppliers and made everyone feel so comfortable!

Michaelangelo kept us updated on the progress and sent a lovely and unexpected package of treats with the photos! The photos are beautiful, he captured our day perfectly and we can't believe we have over 800! Our family and friends have also commented on how amazing they are. We can't thank you enough and we will be forever grateful.
Ishka & Nick
If you're looking for a photographer to capture your wedding or life's special moments, look no further than Michaelangelo. We were absolutely in love with all the photos we received but it's more than this, it's the service, level of detail and the interaction Michaelangelo gives you and your guests. Our brief was followed perfectly and we were made to feel comfortable throughout the day. He also went above and beyond to make sure all our special moments were captured and took control of key moments to make sure everything we wanted was caught. Brilliant service from our first conversation to when we received our pics. Thank you. I'd highly recommend!
Hannah & Tony
A massive thank you Michaelangelo for being amazing from start to finish. The communication from when I first booked, to the run up to the wedding was amazing, and really put a stressed bride's mind at ease, and I can honestly say you will not be disappointed at all when you book him as your wedding photographer! We had a great meeting to discuss what my husband and I would like, and he really listened as well as giving us pointers and recommendations for group photos etc which was super helpful. When it came to the day, it just ran so smoothly even though I had 90 people. There was never any confusion & it didn't take forever for people to be where they should be – which for a big crowd was surprising! He even shared little hints and tips with the bridesmaids and groomsmen to get good photos which was amazing! I had two photographers for my day and Rich was amazing as well – so friendly and like Michaelangelo he got on with everyone! When I saw my first sneak peak photo I was just over the moon and I can't wait to see the rest! Communication with how long it will take to get all the photos back has been spot on as well! Once again thank you so so much for your time and the effort put into my special day! Wish I could do it all over again!
What am I paying for?
You are paying for the love, care, attention to detail and dedication that only a professional can provide. I guarantee that every image I provide you with will have been polished to a high sheen. It is not just the time spent with me that is taken into consideration, but time spent travelling, researching potential locations and many hours spent editing what may be hundreds of photographs.
Can you put my photos into an album or frame some prints for me?
In order to keep my prices reasonable I don't tend to include extras such as albums or extra prints/canvases etc as standard, but I am happy to provide details of recommended suppliers so you can go ahead and get your photos printed or have an album put together.
I don't like how I look in the pictures. Can you airbrush some of my imperfections out?
The poses I use and the angles from which I shoot are chosen so that you are cast in a good light and flattered as much as possible. However I know that everyone wants to look their best and I can airbrush out minor details on request. I don't believe in excessive changes however as my photographs are meant to be a realistic representation of who you are - and you should be proud of this!
Am I allowed to share all the photos on my Facebook?
Absolutely, in fact this is encouraged. Along with all of your high resolution photographs I also include smaller versions which are perfectly sized for Facebook and other social media. Share as much as you like!
How do we know you're the best photographer for our wedding day?
Every photographer is unique, and their previous work is a great way of finding out a bit about how they work and who they are. If you are considering me to capture your big day, then my style obviously speaks to you and that should be a big part of your decision. From the first point of contact I will be on hand to answer any questions, alleviate any fears you may have and encourage a great working relationship. I am more than happy to meet up face to face before you make a firm decision, so you can get to know me better. My full day coverage includes a pre-wedding shoot as well, and this is the perfect chance to see how I work and have a practice run before your wedding. Being comfortable around me is important and will make the big day flow smoothly. A few weeks before the wedding I will arrange to meet up again to discuss the final details and go over the more formal group shots you would like. This means there are no surprises on the day and I can do what I need to do without getting in the way so you can have an amazing time, knowing that all the while everything you would like documented is captured perfectly, naturally and lovingly.
How long does it take for you to edit the photos?
Weddings can typically be up to 2 months, but are often finished much quicker! This will depend on my workload at the current time. Everything will be done on a first come first served basis.
What happens if the weather is bad?
My camera is built to withstand a little drizzle but I appreciate that most people would rather not persevere with group shots outside if the weather is really bad. I do my very best to make light of the situation and will have alternative arrangements in place to ensure you still have the best day of your lives and some stunning photos are taken during any breaks in the weather – and if you're brave we may even venture out into the rain for some unique photos you can be sure no one else has!
Please login to view this supplier's availability.
Back to results