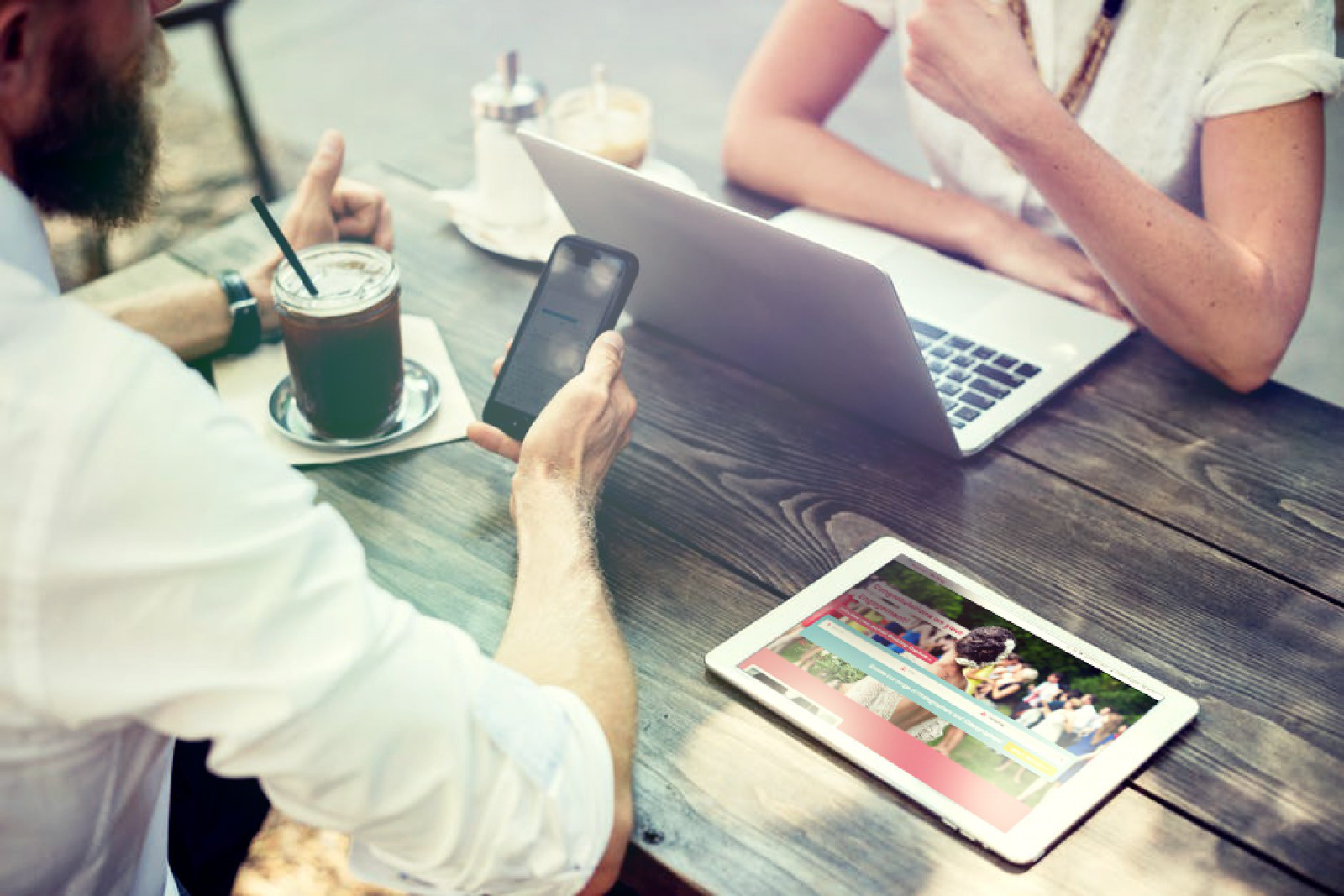 7 Steps For Choosing Your Perfect Wedding Capture
Article Published 29/10/2019
7 Steps For Choosing Your Perfect Wedding Capture
It's tricky we'll admit it! Photographs and Film on your big day are the one thing you won't see until its all over, so making sure you have the right information to choose the perfect photographer and videographer to capture your big day is important, CaptureOurWedding.com makes it easier than ever to compare style, price, location and availability but here are 7 steps to make sure you choose the right supplier for the job…
Step 1 : Know Your Budget
I'm sure your sick to death of looking at that spreadsheet but your budget is important when it comes to planning all of the details for your big day.
The UK average spend for wedding photography is £1,500 with videography at £1,200. This doesn't mean that if people charge more than that they are ripping you off or equally if they charge less there must be some kind of catch… Photographers and Videographers set their price with many factors at play including experience, editing time, hours spent at your wedding, travel, number of shooters, photo albums, USB's … you get the gist!
The most important thing here is making sure you know exactly what they are they offering for the price they charge, at the end of the day if your happy with their work, what you will receive after the big day and all at a price thats suits you, you can't go too far wrong .
Step 2 : Have Your Eye On A Style
You know what you like and you like what you know… right? Well you may not know that there are completely different styles of wedding photography and videography out there! From grand and dramatic Fine Art photography and cinematography to wacky and wonderful Portraiture and the natural reflection of Documentary style photography and videography, heres a short breakdown of styles to see which suits you best…

Documentary: Instead of a series of posed photos or video, these are candid or spontaneous shots of people, décor and all of the action! Typical shots might include the architecture of your beautiful venue, your rowdy crew of cousins dancing, or you having a little cry with your mum champagne in hand. With a purely photojournalistic photographer and discreet videographer, you'll very rarely see people gorping at the camera - this style captures the moments exactly as they happened, and together tell the story of your day.
Portraiture: You may prefer the classic portrait (think: your parents' wedding album)This style only really applies to photographers but if you like this style go with a more traditional photographer who specialises in portraiture. These are posed shots of the two of you, your friends and family in front of various backdrops. That's not to say there isn't room for creativity in this category. While some photographers will pose subjects in more traditional spots (like at the ceremony altar or out on the lawn of castle) and in more formal poses (standing as a group together), others take portraiture further into the creative realm with a more dramatic composition (the couple sitting on a lounge chair at their hip hotel reception venue, or holding hands in the middle of a nearby dirt road with the mountains in the background), A lot of photographers no matter their style will include portraiture as standard but make sure they have set time aside to get all of the posed shots you (and your mother in law!) want.
Fine Art: Though it's similar to documentary photography, this style gives the shooter greater artistic license to infuse their particular point of view and style into your photographs and video. So while the shots reflect reality, it's the shooter's reality. This style is dramatic and gorgeous, but looks as though they were—shot on film with a grainier, dreamier, more muted appearance. Usually the object (or couple) is in focus and the background appears to blur. Motion also looks very natural in this style of photography and in video form use of slow motion and colour grading can make your day look like a Hollywood blockbuster. You may be posed for this style of photography but it is an unlimited world of wonder, this fine-art approach can also be considered the more dramatic arty-farty cousin of documentary style shooting.
Edgy and Bold: This style is an offshoot of fine art (I know, I know they are all linked!). It's marked by outside-the-box, tilted angles (called Dutch angles) and unconventional framing. So for example instead of a straight-on shot of the couple exchanging vows at the altar, the photo might look tilted, with an object like an altar arrangement or a candle in the foreground or your videographer may run past you and around you and your partner with a gimbal to create a sweeping and cinematic stand out shot. Even a single portrait of a bridesmaid might be shot so her face takes over only the bottom right of the photo and the rest of the space is filled with the wall or whatever's behind her, this style is great if your looking for a more artistic way to capture your wedding especially if your wedding is a less conventional, cool and quirky affair.
Many wedding photographers can do a blend of portraiture and documentary-style shots, and will do a mix of black-and-white and colour images, but if there's a special style you love, make sure to focus on photographers who specialise in it.
Step 3 : Look At Their Portfolio
It sounds super obvious but make sure you have a real good look at a suppliers portfolio, don't settle on the first few photos or the first highlights trailer you see, If you like the look of a selection of photos or a highlights trailer really go to town on looking through as much of their work as possible. Obviously all photographers and videographers will put up samples of the best of their work but its good to get an idea of what kind of photos or video you can expect from them if you make that all important booking with them!
Step 4: Read Their Reviews
Ever been really excited to try out a hot new restaurant in town only to find the food is mediocre at best and it was more shabby than chic? Reviews people! I live my life on trip advisor so when it comes to your wedding photographer or videographer do as I do and read those reviews, getting an idea of what other couples thought of a suppliers service will not only give you trust in your suppliers capabilities but often reviews can tell you more about how the supplier works on a wedding day and how they interacted with the couple, giving you peace of mind that they have been tried and tested and that they provide a top notch service.
Step 5: Have A Natter
Most photographers and videographers are very sociable, they have the gift of the gab and more than often than not will be thrilled that you want to ask them more questions about what they offer! Don't forget to tell them all about your day too! Even if you haven't booked a photographer or videographer you will usually get a vibe from even something as simple as a direct message, if they are excited about your day and show enthusiasm in your enquiry it's usually a good time to facetime or skype call them to get the ball rolling and see if they are a good match for you.
Step 6: Do Your Personalities Match?
Don't underestimate the importance of liking your photographer, You don't have to marry them but you guys do have to get on! Remember: They'll be watching your every move (it sounds creepy but that is their job), and the more comfortable you are with your photographer or videographer, the better your memories will turn out. Likewise, you don't want the photographer to offend or annoy any guests, but to shoot them in their best light in an unobtrusive way. So is your supplier excited by your day when you describe it? When they make suggestions, do they present them in a clear way, or are they a little timid? To get the best photos and video, go with a pro who has a firm grasp of social etiquette and is bold enough to go out hunting for great images and who, above all, puts you at ease.
Step 7: Confirm The Details
So you've found the perfect supplier BOOM! Happy days! The only other things we would recommend are that you let them know all of your details for the day, often photographers or videographers will contact you closer to your wedding date so that you have time to liaise with your venue about timings but if you have all of that information be sure to let them know, also if you have anything special happening on the day for example your aunt elsie is coming all the way from Australia LET THEM KNOW! They are fantastic at what they do and will often capture elements of the day that you yourself have missed but they are not mind readers and they do not know your family tree so be sure to point out key people or moments that you want to be captured.
One more thing to ask your supplier is when to expect your photographs and film, this can depend on how busy a photographer or videographer is especially if your day falls within the peak wedding of season but most photographers will give you a clear indication of when to expect your wedding memories.
So thats it! 7 Steps to bear in mind when choosing your perfect wedding capture and if this blog has given you some food for thought then head over to the SEARCH PAGE and start looking for that magical memory maker ready to capture your day like a pokémon in the wild!