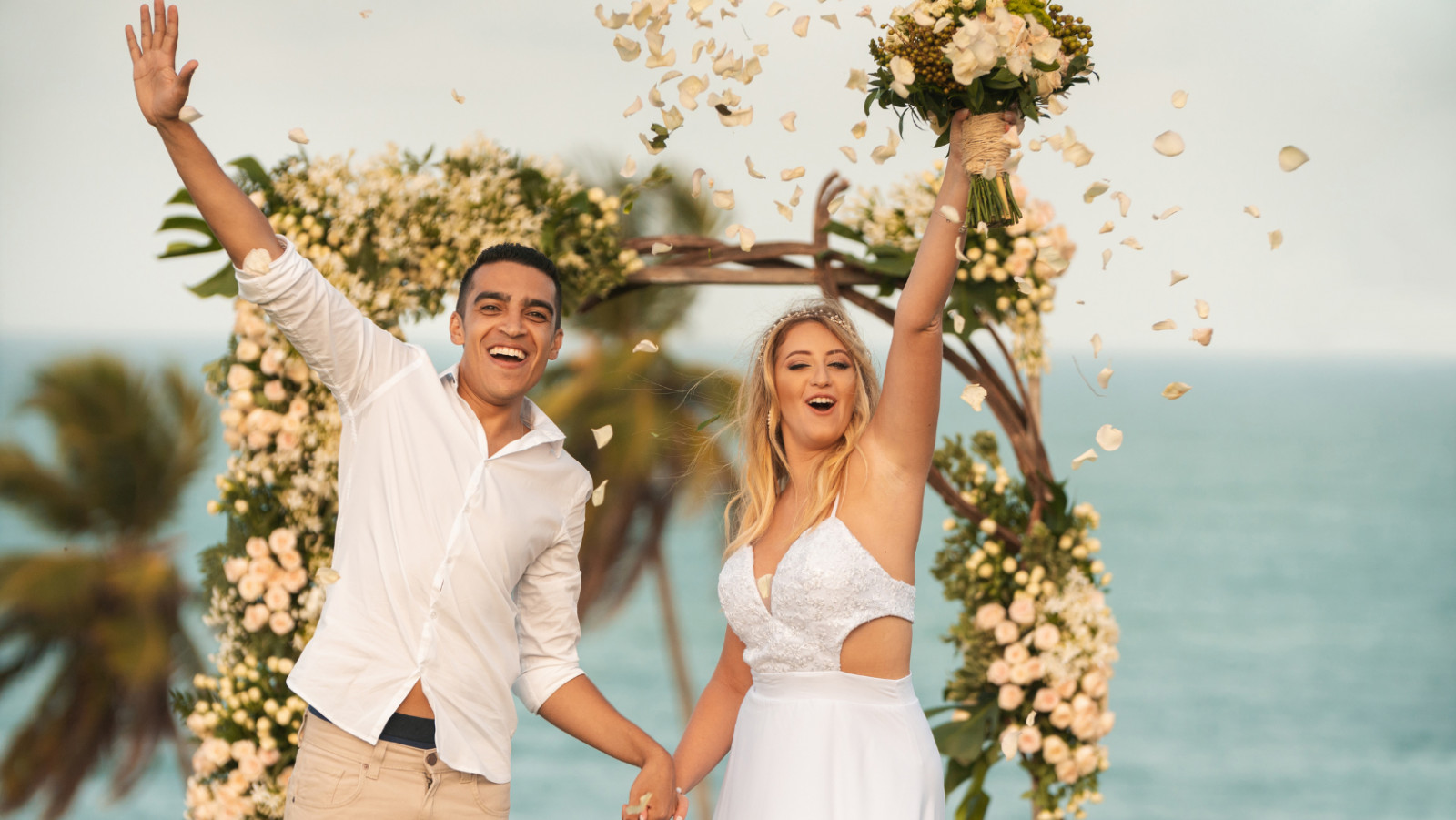 Elopement
Article Published 04/09/2023
Elopement
br> One particular trend that is becoming increasingly popular is the option for couples to elope! It sounds like quite the fairytale of you and your other half 'running away' to get married and elope and personally I don't think it's a bad idea! A number of celebrities have opted to elope including Demi Moore and Bruce Willis who said 'I do' in 'The Little White Chapel' in Las Vegas in 1987, Billy Bob Thornton and Angelina Jolie eloped in the year 2000 in Las vegas and not forgetting our much loved trending couple Kourtney Kardashian and Travis Barker, when they eloped to Las Vegas to get married in 2022. Sounds like Las Vegas is quite the place to consider for elopments, so it seems. Getting married by an Elvis impersonator may just be some peoples cup of tea.
The average cost of a wedding can range from £20,000 upwards and that's just for one single day. Granted it is one of the most important moment of your life, but overspending on your wedding day can often make couples feel deflated afterwards knowing the amount of debt they may have got themselves in and may be paying this off for the upcoming years so the idea of elopement may sound quite appealing to couples.
The idea of eloping can stem from a number of reasons whether you wish to ditch all traditions and just go solely to get married just you and your partner, from the cost of a wedding and trying to reduce that stress as much as possible or to even avoid any family altercations that may arise, the list is endless however it is completely your choice what you do for your special day, eloping or not!
By only inviting, (if you choose too), close friends and family, you can have your own private initimate wedding ceremony wherever you wish, providing it is a licensed venue. Having minimal or no guests at your wedding again reduces the costs of sit down meals, drinks, venue hire and any unnecessary add ons that in time will start to create that huge wedding spendature. You must however have 2 witnesses for your marriage so even if they are strangers on the day, as long as they are there within the ceremony, you'll be good to go!
The beauty of an elopment is that you are not forced to be engaged beforehand, couples may skip that part completely and just opt to marry straight away getting rid of all the wedding expectations and traditions. If you are wanting to elope, be sure to do your research. Make sure that your choice of venue is a licensed venue and if you are opting for a elopement to a destination, be sure to check that you check the legal requirements to get married abroad beforehand. If the stress of elopement seems to difficult for you to plan out, there is the choice of hiring a wedding planner who can essentially help you to plan out what you need to do making sure you have all the right documents and information to make your elopement happen. This will however come at a cost, so again be sure to choose wisely when it comes to wedding planners, again it is important to do your research.
Remember that you must be over 16 to marry in England and Wales, and will need parental permission if you're under 18. Different rules apply in Scotland and Northern Ireland, so make sure you read the laws carefully. For marriages abroad, be sure to check out the gov.uk website to help you understand exactly what you need depending on your destination.
Elopement means no traditions, so you can essentially wear what the hell you want too aswell, no wedding day stress of finding the 'perfect dress' when you could have your dream outfit sat in your wardrobe already! Dress in what you both love and feel comfortable in. Celebrate your elopement however you wish, be happy and be sure make sure you do all your research beforehand, just remember to prepare yourselves for the reactions of your family and friends afterwards!
Recently engaged? Find Wedding Photographers and Videographers all in one place! See exact prices, availability, message and book safely and securely... All for FREE . Compare wedding photographers & videographers
Browse all our amazing suppliers now
https://bit.ly/3bgLkFe