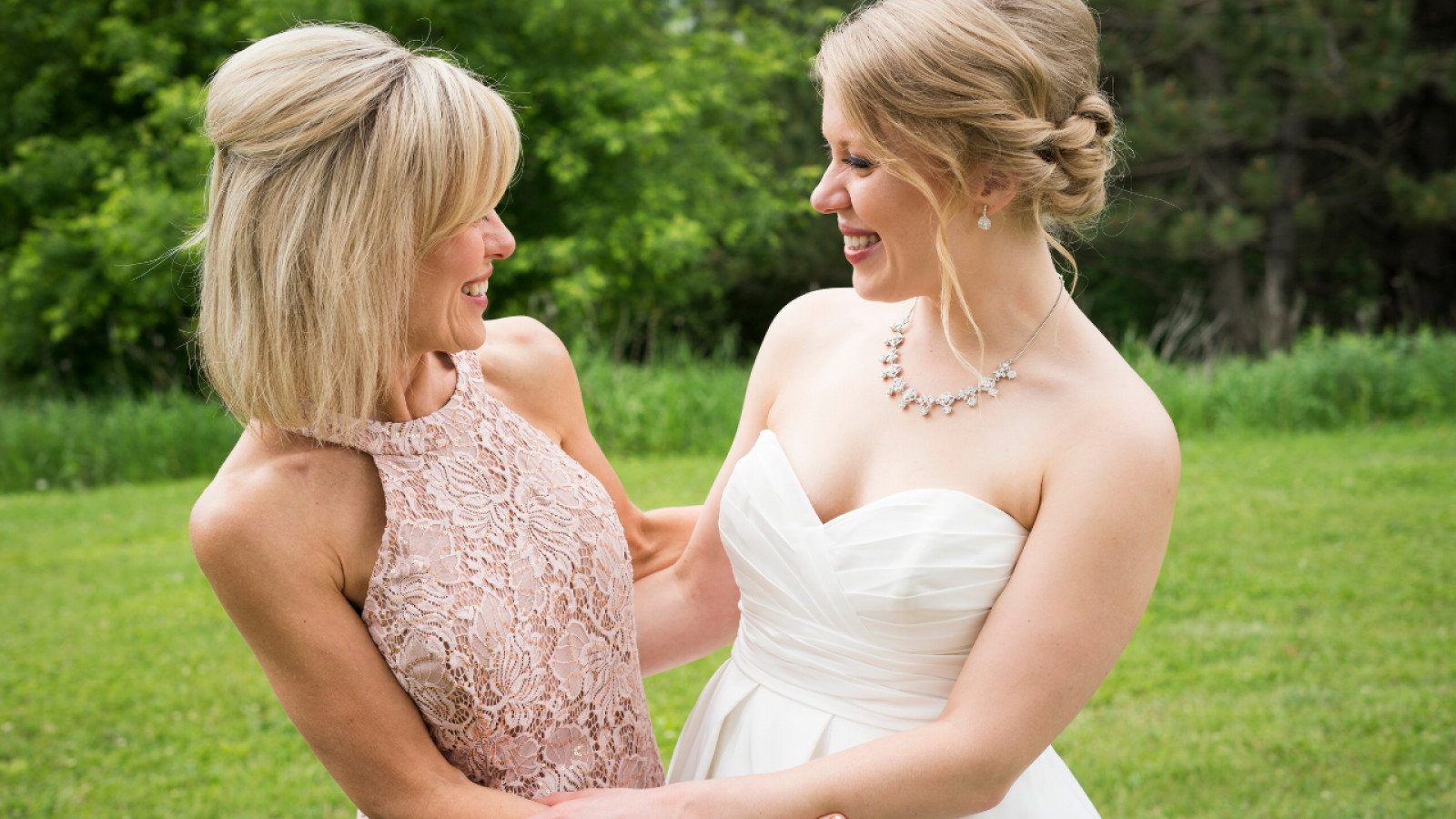 How To Honour Your Mother At Your Wedding
Article Published 17/10/2023
How To Honour Your Mum At Your Wedding
So you're getting married! Congratulations! I'm sure you are not the only one that is as excited as you on your wedding day, I'm sure mum is equally as excited as they have waited for this special day to arrive. From planning and prepping to wedding dress shopping, I'm sure mum will be in awe admiring all the fine details leading up to the big day.
Traditionally, the father of the bride is given roles within the wedding from the first look, to walking the bride down the aisle, father/daughter dance to giving a speech, however I believe that mum should also get some recognition on your special day too!
Here are some ideas for you to keep in mind to get your Mother involved on your big day:
1. Get ready with your Mother with reveal -
Although many brides tend to get ready with their mum in toe, why not consider getting one of your bridesmaids to help you get ready into your dress along with your accessories and consider a reveal to your mum once you are ready. Be sure to mension this to your photographer on the day so they can get those priceless reaction shots of seeing you ready for your big day. If you still wish to have a reveal with your father too, thats completely cool, it is your day afterall, but this way mum and dad can see you both before you walk the aisle, cherished moments that will be captured and kept for a lifeline to look back on.
2. Consider wearing something that belongs to your Mother-
Whether this is a brooch or accessory that your mum wore to her wedding or a simple locket with a picture of your mum inside, this sentimental garment will simply mean the world to your mum on your big day.
3. Consider your Mothers favourite flowers in your bouquet-
Again, this is such a subtle idea but you have your mum in mind on your big day. By adding your mums favourite flowers to your bouquet or even her corsage, a part of her will again be with you throughout the day and i'm sure that she will be touched by the idea regardless.
4. Mension your Mother in your speech-
Although traditionally, the bride may not stand up to give a speech why not ditch traditions and consider a speech where you can personally thank her for being your mum in general and being present in the most important day of your life. A simple thank you goes a long way. If you do not wish to stand and make a speech, pulling your mum to the side and thanking her for her support and gudiance throughout your life will simply mean alot or if you feel like your mum would prefer a keepsake gift, consider writing her a card to open on the morning of the wedding.
5. Consider walking down the aisle with your Mother-
Traditionally the father of the bride walks the bride down the aisle, however if you wish to have your mum only or consider both your mother and father to walk you down the aisle, this will mean the world to both of your parents being able to give you away to your new husband as you walk together down the aisle.
Although everyones circumstances are different, you may have been raised single handedly or may have lost a loved one, be sure to do whatever you feels right when it comes to incorporating mum into your wedding day, there are no right or wrong choices to be made, this is your day, embrace it, enjoy it and have the most amazing day!
Recently engaged? Find Wedding Photographers and Videographers all in one place! See exact prices, availability, message and book safely and securely... All for FREE . Compare wedding photographers & videographers
Browse all our amazing suppliers now
https://bit.ly/3bgLkFe