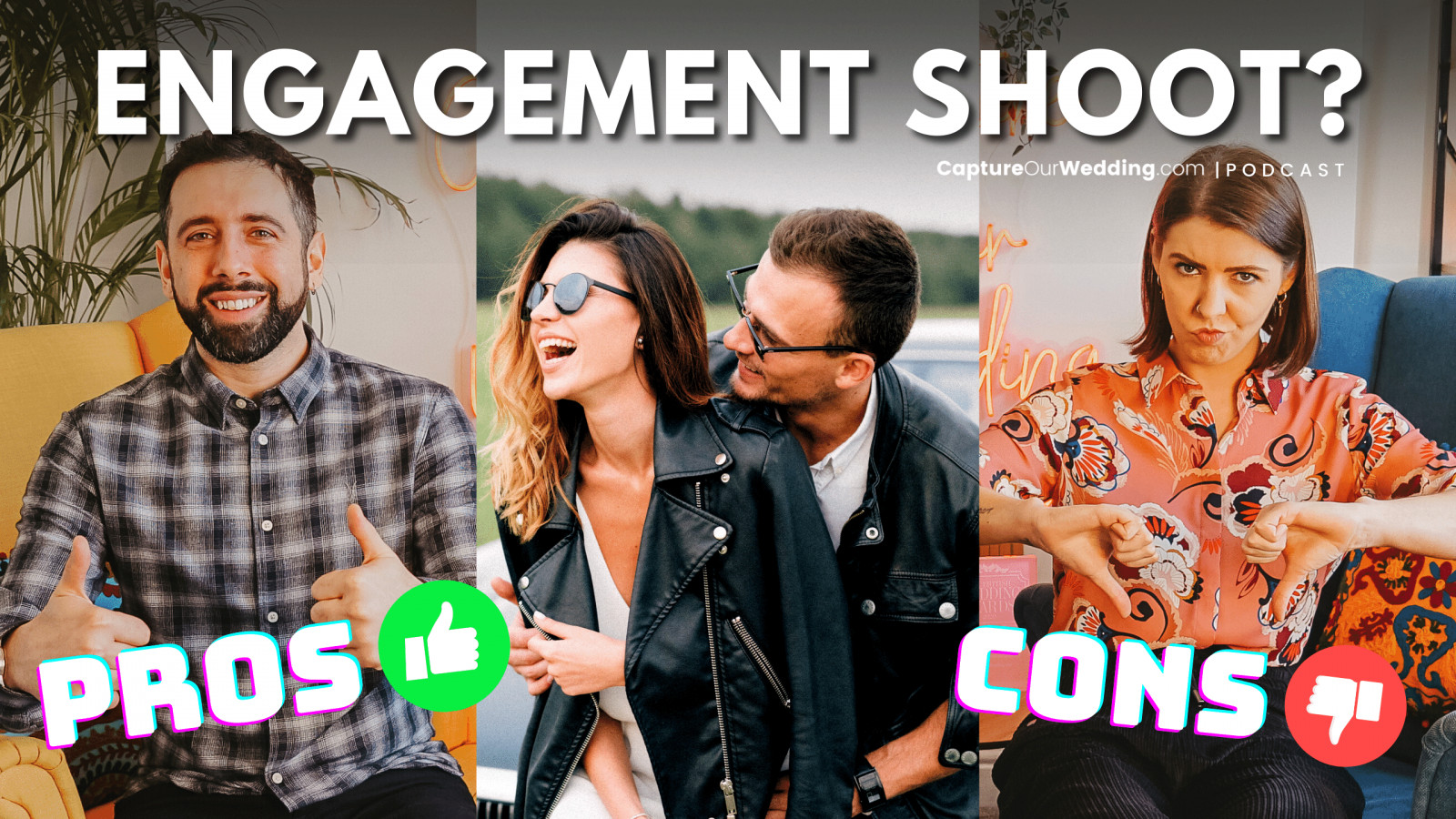 Is an Engagement Shoot Worth It?
Article Published 28/03/2022
Is an Engagement Shoot Worth It?
Is an Engagement Shoot Worth It?
Are engagement photos worth the extra cost?! Wedding days can be expensive as they are without an additional expense. In this video we discuss the pros and cons of an engagement shoot and decide if it's actually worth it and if it's right for you.
0:00 Intro
0:21 For An Engagement Shoot
0:27 Get To Know Your Photographer
1:02 Get Used To The Camera
1:39 Pro Photos To Use
2:32 Trial Run For Poses
3:43 Fun Date Night
4:35 Against An Engagement Shoot
4:40 Cost of an Engagement Shoot
5:54 Do You Have The Time
7:05 Do You Actually Need Them
What is CaptureOurWedding.com:
Recently engaged? Find Wedding Photographers and Videographers all in one place! See exact prices, availability, message and book safely and securely... All for FREE x 🎥💖📸 www.captureourwedding.com!
CaptureOurWedding Podcast:
We post weekly podcasts every Monday offering up tips and advice for when it comes to your wedding day! Hosted by:
Chris
https://www.instagram.com/chrishowarth_88
Natasha
https://www.instagram.com/onegirl_miller
Follow CaptureOurWedding.com:
Website:
https://captureourwedding.com
Twitter:
https://www.twitter.com/captureow
Facebook:
https://www.facebook.com/captureourwedding
Instagram:
https://www.instagram.com/captureourwedding
Youtube:
https://www.youtube.com/captureourweddingyoutube
Contact CaptureOurWedding.com:
Info@captureourwedding.com
If you have a questions or want some advice about your wedding then please leave a comment and we will get straight back to you.
Don't forget to like, subscribe and hit the bell for notifications so you never miss a new video!
Big Love!
Chris & Natasha
CaptureOurWedding.com
xxx