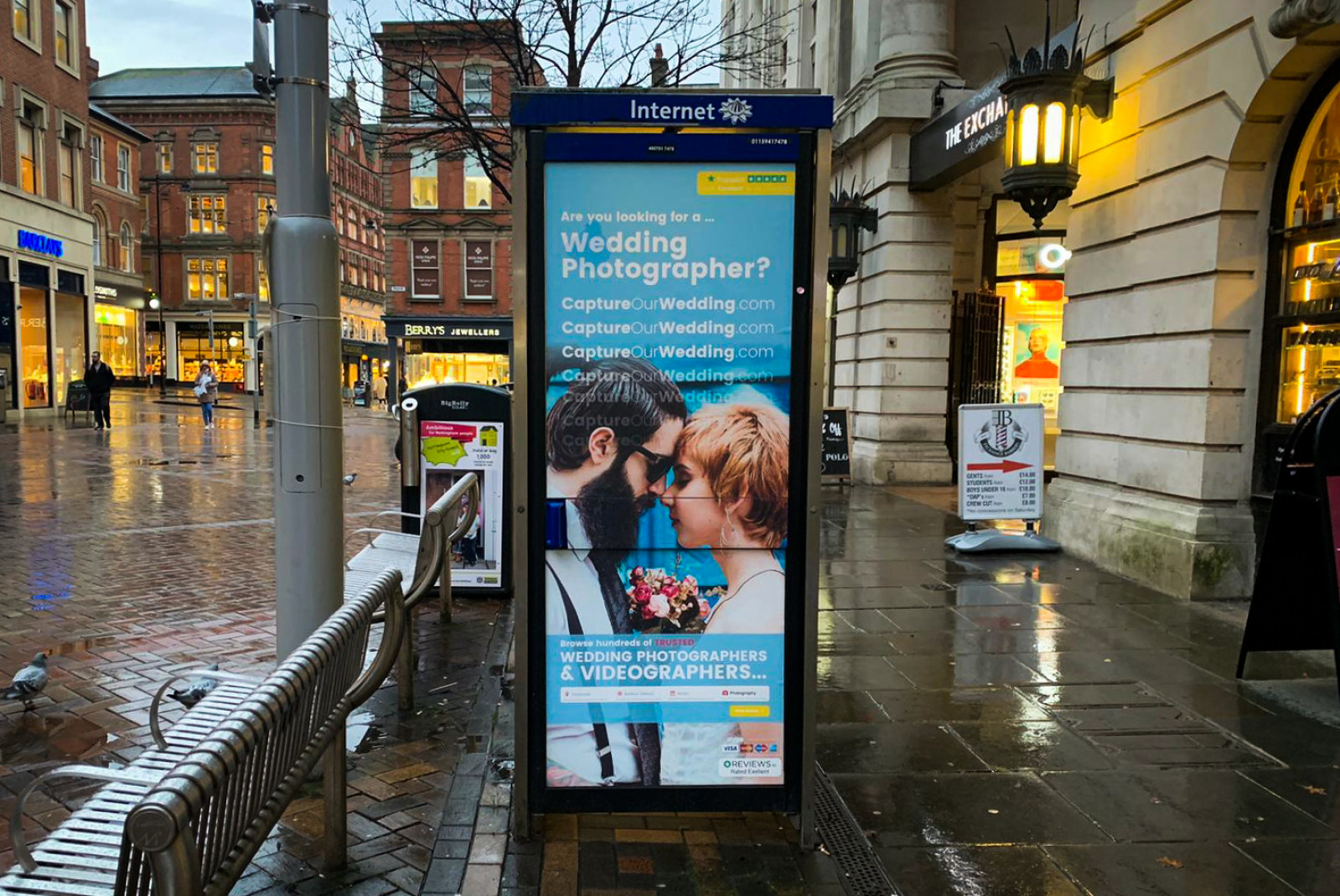 Outdoor Advertising - CaptureOurWedding.com
Article Published 16/01/2020
OUTDOOR ADVERTISING
After a great 2019 and a lot of activity and bookings on the site we have decided to take things up a notch in 2020! We have started an advertising campaign in certain cities around the UK.
We have decided that not only should we continue our online advertising we have decided to put some physical signs out there on the streets for potential brides and grooms to see.
Send us your pictures if you spot one in your city!
Here is one in action!