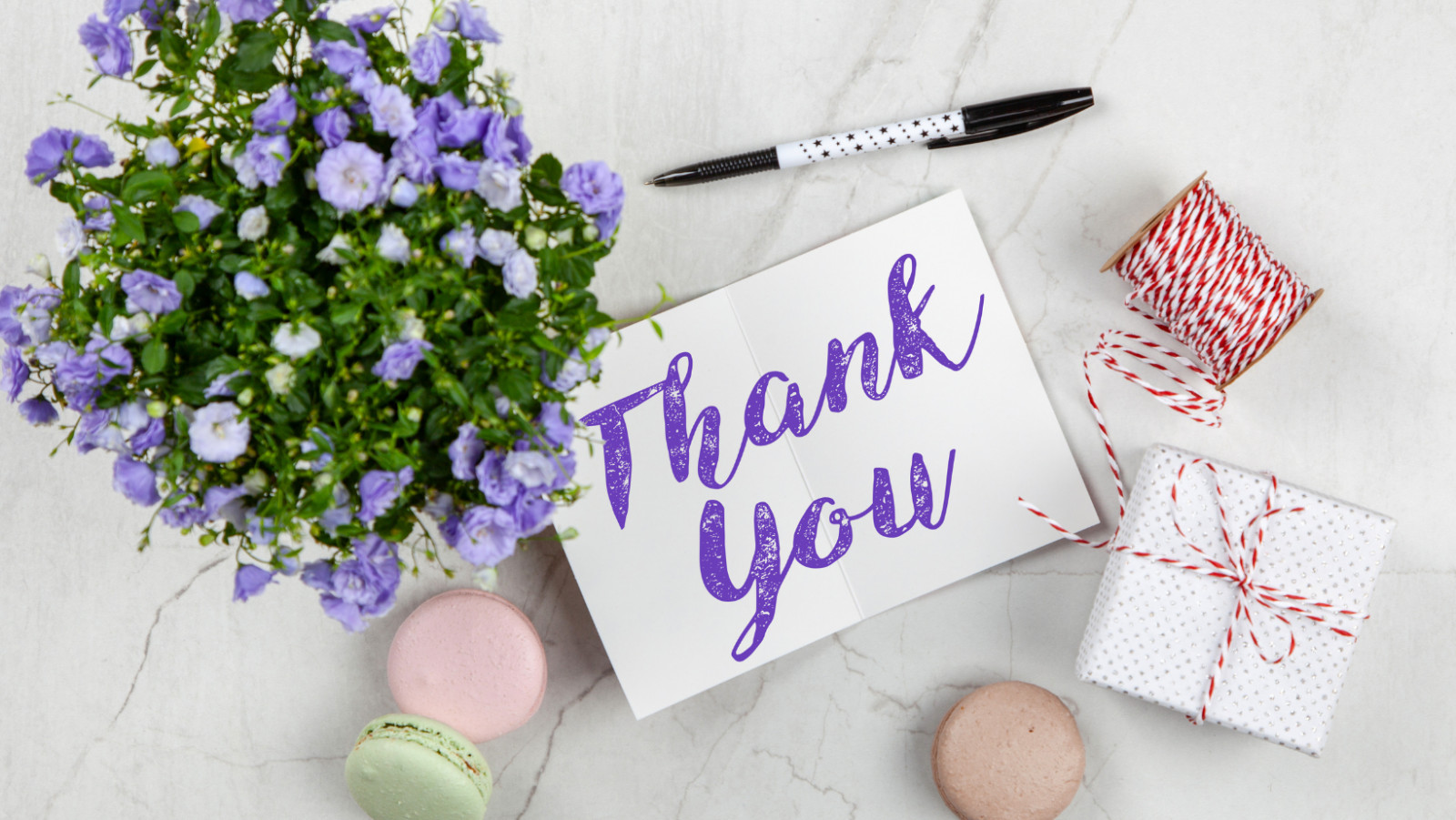 When To Send Thank You Cards
Article Published 22/08/2023
When To Send Thank You Cards
A popular question that many couple who have recently got married ask is, when should I send out thank you cards?
The joy, happiness and love from the wedding may leave couples feeling overwhelmed weeks after the wedding so it's important that couples have their time together, whether this is on the honeymoon, a weekend break or even a week off together to be able to sit back and relax and enjoy their time with their significant other.
There is no right or wrong answer however resources suggest that between 1-3 months after the wedding is an ideal time to send out thank you cards or if you are super organised, within a couple of weeks. This is not only a heart warming jesture from the couple but your guests will appreciate the time taken to send out the cards thanking them for attending and for the gifts that they may have recieved also. Although this may seem time consuming, this is personally proper etiquette to ensure that you do send out thank you cards to your guests.
The beauty of the internet is that websites have been created to get your own wedding day thank you cards templates at the ready for you to personalise yourself. Many websites will also give you the option to send these electronically to avoid hefty postage costs too. If you prefer to handwrite your own thank you cards to thank your guests for their generosity, then the option to down to you.
Recently engaged? Find Wedding Photographers and Videographers all in one place! See exact prices, availability, message and book safely and securely... All for FREE . Compare wedding photographers & videographers
Browse all our amazing suppliers now
https://bit.ly/3bgLkFe