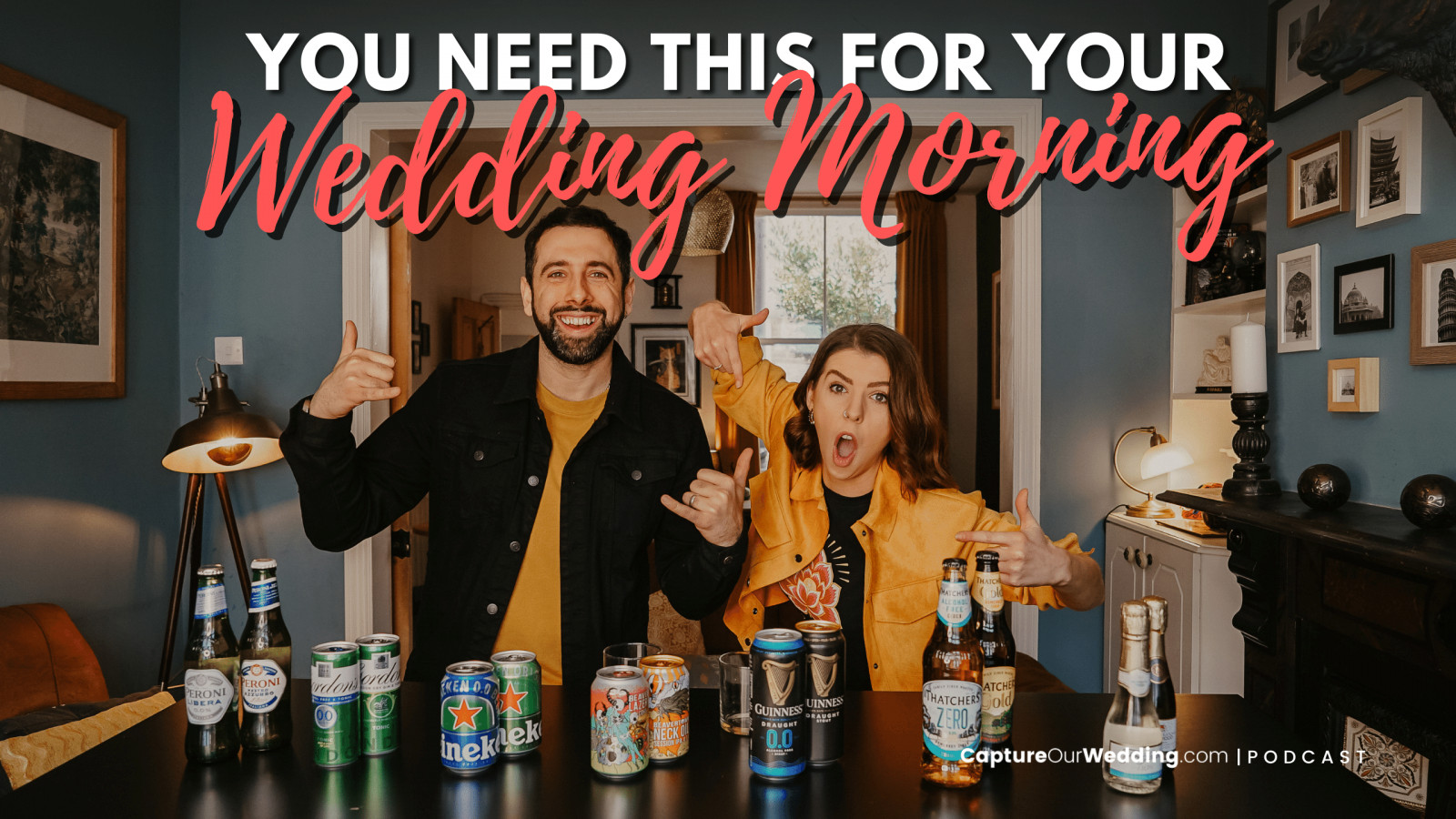 You NEED this for your wedding day morning!
Article Published 04/04/2022
You NEED this for your wedding day morning!
You NEED this for your wedding day morning!
The big day is finally here and it's time to start your wedding day morning preparations. Time to get the celebrations going! In this video we discuss non alcoholic drinks you can have in the morning rather than having one too many before the ceremony but still having something to celebrate with and to get the party started.
We go head to head and taste both the alcoholic version and the non alcoholic version to give you our honest opinion to whether they are worth the switch.
The last thing you want is to get caught up in the moment and start feeling a little light headed in the morning of your wedding. With a 0% non alcoholic drink you can still feel like it's a special moment but pace the day out a lot better and make it till the end!
These drinks ideas can also be used throughout the day and even at the drinks reception! No one wants to peak too early! :)
0:00 Intro
1:44 Introduction to the Non-Alcoholic Drinks
2:26 Non Alcoholic Peroni
3:25 Non Alcoholic Heineken
4:34 Non Alcoholic IPA
6:24 Non Alcoholic Guinness
7:55 Non Alcoholic Cider
9:43 Gordons 0% Gin & Tonic
11:06 0% Prosecco Wine
13:36 The Summary Non Alcoholic v Alcoholic
#alcoholweddingday #morningofyourwedding
What is CaptureOurWedding.com:
Recently engaged? Find Wedding Photographers and Videographers all in one place! See exact prices, availability, message and book safely and securely... All for FREE x 🎥💖📸 www.captureourwedding.com!
CaptureOurWedding Podcast:
We post weekly podcasts every Monday offering up tips and advice for when it comes to your wedding day! Hosted by:
Chris
https://www.instagram.com/chrishowarth_88
Natasha
https://www.instagram.com/onegirl_miller
Follow CaptureOurWedding.com:
Website:
https://captureourwedding.com
Twitter:
https://www.twitter.com/captureow
Facebook:
https://www.facebook.com/captureourwedding
Instagram:
https://www.instagram.com/captureourwedding
Youtube:
https://www.youtube.com/captureourweddingyoutube
Contact CaptureOurWedding.com:
Info@captureourwedding.com
If you have a questions or want some advice about your wedding then please leave a comment and we will get straight back to you.
Don't forget to like, subscribe and hit the bell for notifications so you never miss a new video!
Big Love!
Chris & Natasha
CaptureOurWedding.com
xxx