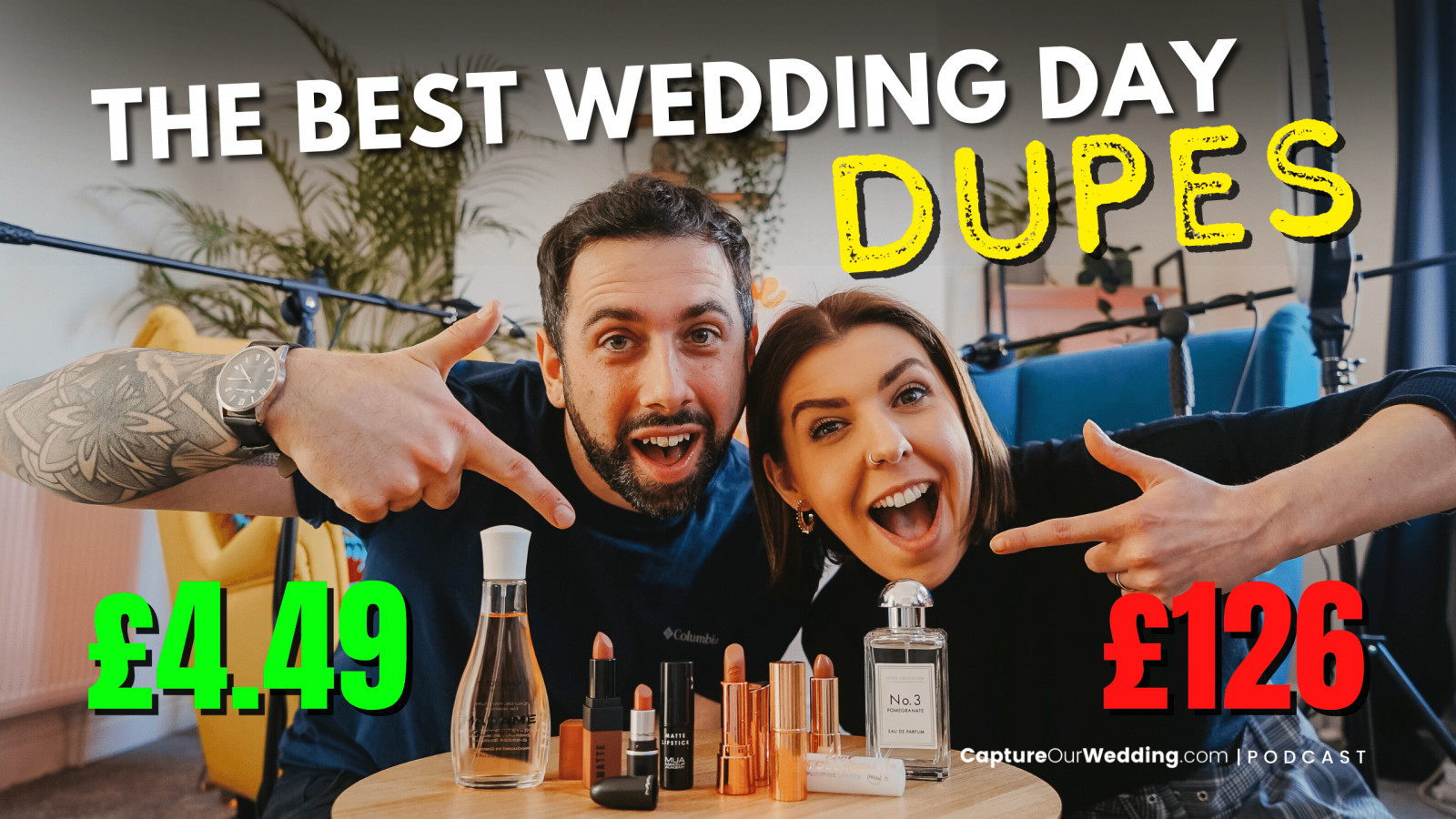 Best Wedding Day Dupes | Make Up & Perfume Dupes 2022
Article Published 18/04/2022
Best Wedding Day Dupes | Make Up & Perfume Dupes 2022
Best Wedding Day Dupes | Make Up & Perfume Dupes 2022
The wedding day is fast approaching and you are starting to put together your handbag essentials for the big day… Well stop right there!
In this video we're talking dupes! Having photographed hundreds of bridal preparations we have seen the most popular lipsticks and fragrances brides choose for the big day and we have hunted for the best high street dupes for popular wedding morning make-up and perfumes. We have Charlotte Tilbury Pillow Talk dupes, Mac Velvet Teddy dupes, Jo Malone dupes and Chanel dupes that all really stack up to the genuine article but for a fraction of the price!
So looking for low cost wedding day essentials?! Look no further as we reveal the sneaky copy-cat versions of these best loved bridal showstoppers.
0:00 Intro
1:40 Mac Velvet Teddy
3:08 Charlotte Tilbury Pillow Talk
5:03 Coco Chanel Mademoiselle
6:17 Jo Malone
7:13 Dupes v Real - Our Conclusion
#weddingdaydupes #makeupandperfumedupes2022
You NEED this for your wedding day morning!:
https://youtu.be/p-LFkfN2tgE
What is CaptureOurWedding.com:
Recently engaged? Find Wedding Photographers and Videographers all in one place! See exact prices, availability, message and book safely and securely... All for FREE x 🎥💖📸 www.captureourwedding.com!
CaptureOurWedding Podcast:
We post weekly podcasts every Monday offering up tips and advice for when it comes to your wedding day! Hosted by:
Chris
https://www.instagram.com/chrishowarth_88
Natasha
https://www.instagram.com/onegirl_miller
Follow CaptureOurWedding.com:
Website:
https://captureourwedding.com
Twitter:
https://www.twitter.com/captureow
Facebook:
https://www.facebook.com/captureourwedding
Instagram:
https://www.instagram.com/captureourwedding
Youtube:
https://www.youtube.com/captureourweddingyoutube
Contact CaptureOurWedding.com:
Info@captureourwedding.com
If you have a questions or want some advice about your wedding then please leave a comment and we will get straight back to you.
Don't forget to like, subscribe and hit the bell for notifications so you never miss a new video!
Big Love!
Chris & Natasha
CaptureOurWedding.com
xxx